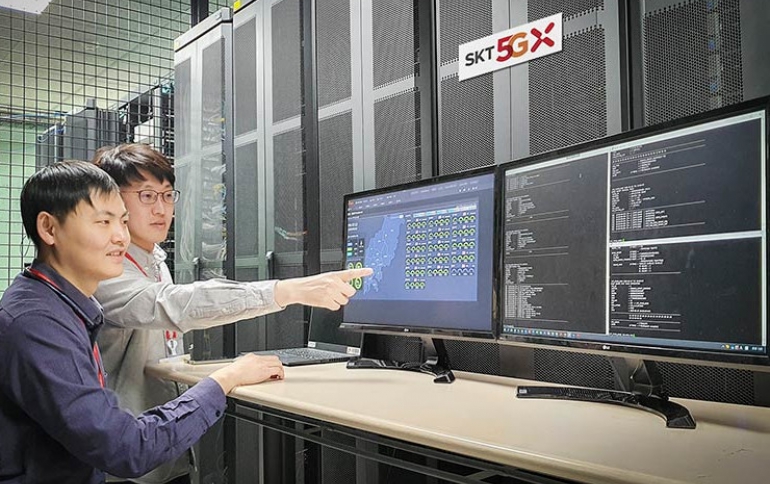 SK Telecom Achieves Standalone 5G Over-the-Air Data Transmission on Multi-Vendor Commercial 5G Network
SK Telecom has successfully accomplished a standalone (SA) 5G data session on its multi-vendor commercial 5G network.
The South Korean wireless telecommunications operator said that it plans to launch the world's first 5G SA service in the first half of this year.
The standalone 5G data call took place on January 16, 2020 in Busan, the second largest city in Korea, using SK Telecom's commercial 5G network deployed in that region.
To achieve this 5G milestone, the company applied standalone New Radio (NR) software to its existing non-standalone (NSA) 5G base stations, and completed multi-vendor interoperability between network equipment of Ericsson and Samsung.
SK Telecom has also applied key 5G technologies such as network slicing and mobile edge computing (MEC) to its standalone 5G network. Network slicing is being highlighted as an essential technology for providing optimal support for different types of 5G services by partitioning a single physical network into multiple virtual mobile networks. Mobile Edge Computing (MEC) minimizes latency by providing a shortcut for data transmission through installation of small-scale data center at 5G base station or router. MEC can improve the performance of ultra-low latency 5G services such as cloud gaming, smart factory and autonomous driving.