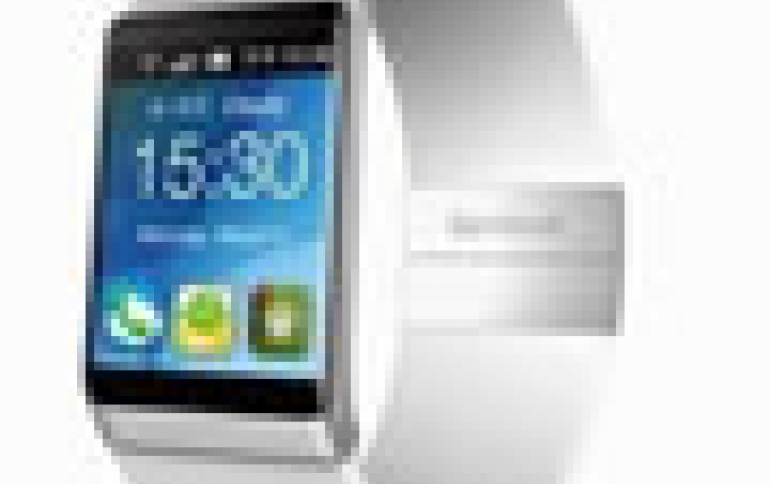 Smartwatches Set To Become The Next Big Thing
Mozilla, LG Electronics And Google seems to be ready to offer their own smartwathes sometime this summer to compete with Apple and Samsung. Mozilla will not actually offer a wearable device under its own brand, but its Firefox OS will be found in wristwatches, such as the Bambook Smart Watch developed by a Chinese ompany called Gouke. Available in June this year, the Bambook Smart Watch will
reportedly
be available in two versions -- one will run the Android OS and another will run the new Firefox mobile OS.
The Financial Times shared another report about Google. The Android team is also reportedly working on a smart watch. The newspaper has also quoting a Google patent for a watch dated back in 2011, which includes features such as a camera, a "Tactile user interface" and a "Flip-up display." Google is already showing interest in wearable technology at the moment with its talking shoes and the Project Glass spectacles.
Korean technology giant LG Electronics is also reportedly developing its own smart wristwatch, "a source familiar with the matter" told The Korea Times Friday. The Skorean firm is said to develop a watch along with a smart product similar to Internet giant Google's Glass. It is not clear whether LG's touch-screen smartwatch will run on Android or Firefox operating systems.
Apple recently leaked photos and information of its iWatch, with some interpreting it as a move to keep the buzz alive around the company. Samsung Electronics also confirmed this week that it was indeed working on a competing product.
LG and Samsung already have technology know-how in making display-panels that can bend to fit the shape of a wristwatch. Samsung and LG both unveiled curved 55-inch organic light emitting diode televisions in January at the Consumer Electronics Show in Las Vegas.
Of course, these releases have been up to now more oriented on creating continuous interest rather an actual product release. In addition, not all patented ideas and concepts reach the market.