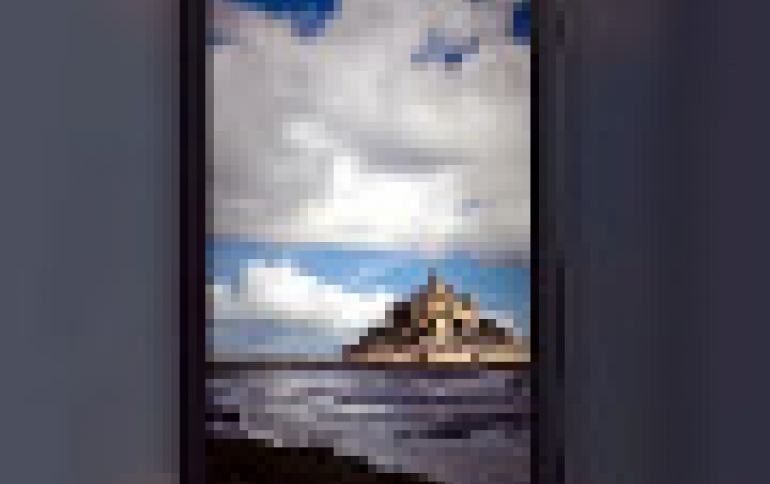 Sony "α" CLOCK App Updates Your Photos Through The Day
Sony launched today the "α" CLOCK for Mobile, a free Android smartphone application, which enables users to enjoy high quality photos of famous locations and treasures wordwide. Using Sony's "Time-shift UI" function, the photos are automatically updated with a simple touch. Throughout the world, there are numerous "World Heritage" locations selected by UNESCO - treasures, both natural and manmade, that must be maintained for future generations to also enjoy. These locations include magnificent scenery formed naturally over innumerable decades, historical sites constructed in ancient eras, and other irreplaceable sources of life and inspiration. Sony's α CLOCK project, brought to you by Sony, is an attempt to photograph these World Heritage locations with Sony's own α DSLR camera and to share these recorded treasures with the world.
Sony is offering the α CLOCK project to Android users. Through the "α" CLOCK for Mobile app, users can enjoy photos captured at different times of the day by vertically sliding the time display. Users can also take in panoramic views by horizontally sliding the photos:
A photo of the 'Mont Saint-Michel' in France is preinstalled with this application so users can immediately experience "Time-shift UI". In addition, photos from four World Heritage sites are available for download (historical area in Istanbul, Turkey; Mount Huangshan in China; Ha Long Bay in Vietnam; Ogasawara Islands in Japan). Sony will be adding new content about every two weeks to offer a total of more than 40 photos.
Each photo can be also used as wallpaper, meaning that it will automatically change 12 times throughout the day.
Users can check information relevant to each photo on Wikipedia and more, or post comments on Twitter and Facebook directly through the application's menu. Furthermore, users can unlock special content through the "collection album" feature by posting comments on Twitter and Facebook.
The application is available for Android 2.2 or greater devices (no tablets) with screen resolution of 480 x 854 pixels or 720 x 1280 pixels, as well as Walkman Z series.
For more details, visit
www.sony.net/united/clock