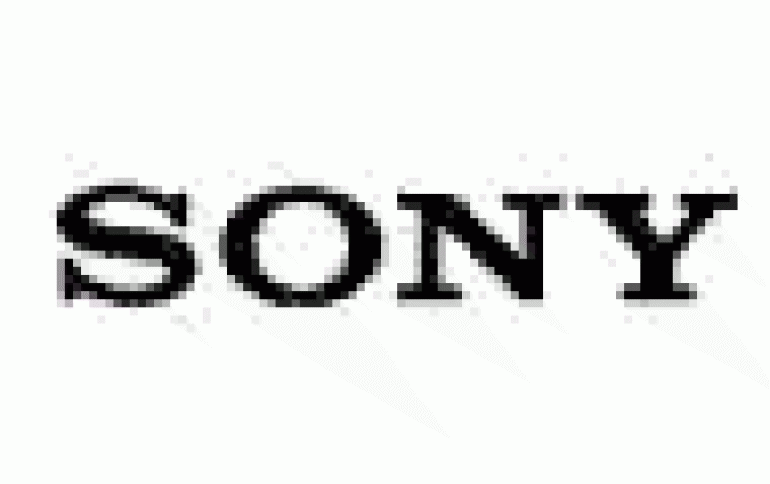 Sony Europe Launches Stylish 2.1 Channel PC Speaker System
With a back-lit, tubular aluminium subwoofer and 32W maximum power output, the SRS-DZ10 offers a stylish system for music and movie soundtrack playback via your PC. In addition to this the speaker system includes dual connectivity - enabling playback from portable music players. The layout free 2.1 channel system consists of a powerful subwoofer, two desktop satellite speakers and a compact desktop control unit with integrated headphone socket. Delivering the high sound quality customers expect from Sony, the SRS-DZ10 is the ideal solution for people who want to enjoy digital music collections and watch their favourite movies from a personal computer as well as a portable music player.
The speakers benefit from Sony's sigma-type speaker drivers, which aid in producing a deep bass sound, and with a total output of 32W the system delivers outstanding sound quality and power for its compact size. Two inputs allow for connection of both a desktop computer or laptop and a second source such as a portable music player. While the wired desktop control unit features a power switch, volume control and bass adjustment, as well as a convenient headphone jack.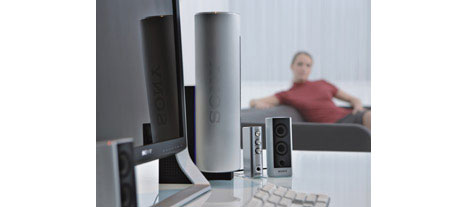 The SRS-DZ10 stands out for its unique design. All components have aluminium cabinets, in line with the high build quality of the system. The tubular aluminium subwoofer also features a cool blue back-light between the base of the unit and the speaker so that users have the option of making a feature of the device rather than hiding it away.