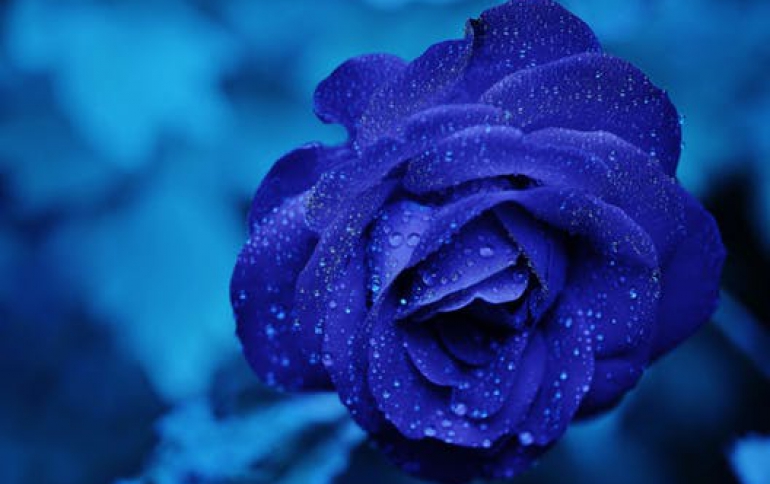 Sony Introduces New VAIO Fit Laptop and Updates Its All-in-one and Ultrabook Line
Sony today introduced the brand new VAIO Fit laptop built with Sony?s digital imaging, sound and display technologies. Alongside the new Fit laptops are enhancements to VAIO's All-in-One Tap 20 and L Series PCs and Sony's VAIO T Series 15 Ultrabook.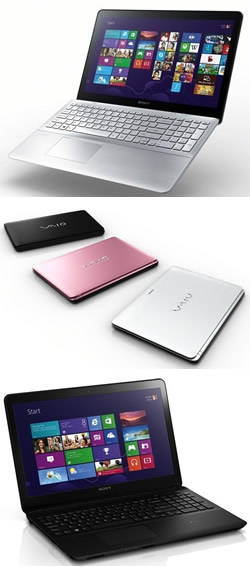 VAIO Fit and Fit E
The entry-level VAIO VAIO Fit 14 and 15 models and the VAIO Fit 14E and Fit 15E models are super thin and light, crafted in aluminum materials. The VAIO Fit 14 and 15 models also feature Sony's signature sparkling diamond cut VAIO logo.
The VAIO Fit line features high resolution displays, Full HD (1920 x 1080) on the Fit 15 model and HD+ (1600 x 900) on the Fit 14 model, as well as color enhancement technology. They also come with an optional capacitive touchscreen, while the LED backlight ensures a bright display while conserving battery life.
Other features include Exmor R CMOS Sensors developed by Sony, Sony?s ClearAudio+ for a virtualized surround sound experience. In fact, the VAIO Fit 14E and Fit 15E models include big box speakers while the Fit 15E model features a subwoofer.
Additionally, the Fit models include standard Sony features such as a full-size backlit keyboard with integrated number pad (Fit 15 model only), large touch pad, quick charge functionality and Sony's own Rapid Wake technology for instant PC resume.
With NFC (Near Field Communication technology) users can now quickly exchange website URLs and enable Bluetooth and WiFi direct connections by simply touching a compatible NFC device to the new VAIO Fit.
Also included with VAIO Fit is ArtRage Studio, which offers natural painting tools such as oil paints and watercolors, along with utilities to make painting easier for anyone.
For those that want to try their hand at video creation and music recording, the Fit family includes a pre-installed version of Sony Imagination Studio VAIO Edition software, including four Sony applications: Movie Studio Platinum, ACID Music Studio, Sound Forge Audio Studio and DVD Architect Studio software.
The Fit 14 and Fit 15 models feature a 15-inch Full HD Display (1920 x 1080) or 14-inch HD+ Display (1600 x 900), optional NVIDIA Graphics with up to 2GB of VRAM, Hybrid Hard Drive and Solid State Drive options for Fit 14 and Fit 15 models, and optical drives (including Blu-ray Disc writing options as well).
With third generation of Intel Core processors, the Fit 14 and 15 and Fit 14E and 15E product lines will be available with up to Core i7, delivering even more performance automatically when users need it.
The Fit 14 and 15 are available beginning mid-May in Steel Black, Steel Pink and Steel Silver for about $649 and $699. The Fit E 14E and Fit 15E are available in Black, Pink and White for about $549 and $579.
VAIO Tap 20
The family tabletop VAIO Tap 20 PC continues into summer and is even more entertaining with pre-loaded Sony Imagination Studio VAIO Edition software and Intel Wireless Display (WiDi) that lets you stream your computer screen directly to your compatible big screen HDTV.
VAIO T Series 15
Sony's aluminum brushed touch-enabled VAIO T Series 15 Ultrabook continues into summer as well. VAIO T Series 15 is featuring a Full HD (1920 x1080) 15-inch touchscreen with backlit keyboard and integrated number pad.
Packing high performance with Intel's 3rd generation processors with Hybrid Hard Drive options, the VAIO T Series 15 is ideal for college students and business professionals.
VAIO L Series
Powered by Sony's BRAVIA Engine with the X-Reality chip, the VAIO L Series All-in-One high-definition PC/TV will also continue into summer. The VAIO L Series All-in-One offers touch access to the Internet, movies, music and photos. Built for multi-tasking, the L Series includes a TV Tuner with picture in picture functionality, allowing users to watch TV while on the PC.
The VAIO Tap 20, T Series 15 and L Series are also available mid-May for about $899, and $849 and $1,249 at Sony retail stores and other authorized dealers nationwide.