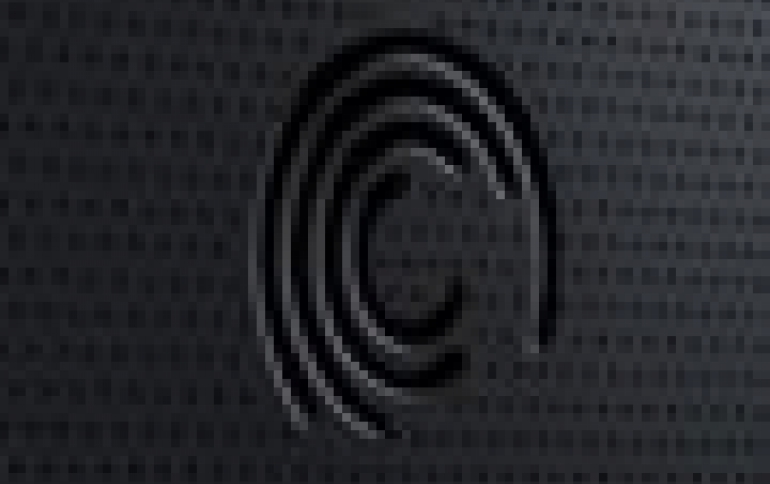 Seagate Unveils Complete SSD Product Line
Seagate Technology plc today announced its new portfolio of flash-memory solutions. The company took the wraps off its first client solid state drive (SSD) and its next-generation enterprise SSDs. Featuring the Seagate 600 SSD, Seagate 600 Pro SSD, and the Seagate 1200 SSD, the new line of drives are engineered to deliver ultra-fast speed and high data integrity. Rounding out the portfolio, Seagate also announced the new Seagate X8 Accelerator, a memory PCIe card powered by Virident enabling the company to offer all key interfaces including SATA and SAS solutions.

Designed for laptops, the Seagate 600 SSD delivers faster boot up speeds, shorter application load times, and improved system responsiveness for the ultimate performance. he SSD is available in multiple z-heights including a 5mm-high drive. The drive features up to 480GB of capacity and comes in a 2.5 form factor. It also incorporates a 6Gb/s SATA interface.
A low power server and storage solution, the Seagate 600 Pro SSD has been designed for cloud system builders, hyperscale datacenters, cloud service providers, content delivery networks, and virtualized environments. An entry-level enterprise SATA SSD, the 600 Pro SSD features the high IOPS/watt to improve system performance while reducing power and cooling costs for transaction-hungry datacenters and cloud enterprise applications. Utilizing 2.8 watts typical operating power, the drive reduces energy by automatically adjusting the power consumption to workload I/O levels? using less power for lighter workloads. The drive is also equipped with the intelligence to deliver high-data integrity, safeguarding against unexpected power loss and undetected corruption when a device is powered off.
The Seagate 600 Pro SSD is available with up to 480GB capacity and comes in 2.5-inch form factor. It is equipped with a 6Gb/s SATA interface.
The 600/600 Pro use Link A Media's LM87800 controller with some Seagate firmware customization. The LAMD controller is the same as the one used in Corsair?s Neutron and Neutron GTX
Designed for demanding enterprise storage and server applications with write-intensive mixed workloads, the Seagate 1200 SSD uses algorithms that optimize performance for frequently accessed data by prioritizing which storage operations, reads or writes, occur first and optimizing where it is stored. It incorporates a dual port 12Gb/s SAS connector providing 100 percent faster interface speed, over previous generations, for twice the I/O bandwidth. The drive is also backwards compatible with 6Gb/s SAS environments.
The 1200 SSD leverages Seagate?s existing enterprise expertise to safeguard data against unexpected power loss and protects data from undetected, unintentional corruption.
The Seagate 1200 SSD is available with up to 800GB capacity and comes in either a 1.8-inch or 2.5 inch form factor. The 1200 apparently uses a fully custom Seagate designed controller.
The Seagate X8 Accelerator, powered by Virident, delivers memory-class performance and storage-class capacity in a single, low profile PCIe card. Providing up to 1.1 million IOPS, the X8 Accelerator boosts server performance with fast speed -- up to 2X faster than the closest competitor and closer to DRAM performance than storage -- Seagate claims.
Boasting high storage capacity (up to 2.2TB) in a small footprint (HHHL half height half length) the X8 Accelerator fits in any server. The card has a x8 PCI Express Gen-2 interface.
Seagate's rival WD is offering hybrid storage devices. Together with Sandisk, the company is introducing hybrid storage devices that feature Sandisk's flash memory technology and hard drive technology from WD.
SanDisk is supplying a SanDisk iSSD storage device for the WD Black solid state hybrid drive (SSHD), an ultra-thin 2.5-inch SSHD solution, which utilizes both WD proprietary hybrid technology and standard SATA IO technology. The SanDisk iSSD brings a balance of performance, low power consumption, cost, reliability, and a compact form factor to this SSHD, which will offer ample storage as well as flash-enabled speed.
With device volume being a key concern for PC manufacturers who want to design slimmer devices, the WD Black SSHDs are designed to accommodate integration into the market?s thinnest notebooks. The WD Black 5mm SSHD offers 500GB of capacity, while utilizing almost 50 percent less volume than current standard notebook hard drives (which are approximately 9.5mm). The low-profile of the solid state hybrid drive is complemented by the extremely small form factor of the SanDisk iSSD, which is built on 19 nanometer (nm) process technology. The WD Black 5mm SSHDs are shipping now on an OEM basis. WD is also currently shipping to OEMs ultra-slim, 7mm and 9.5mm SSHDs for portable devices.