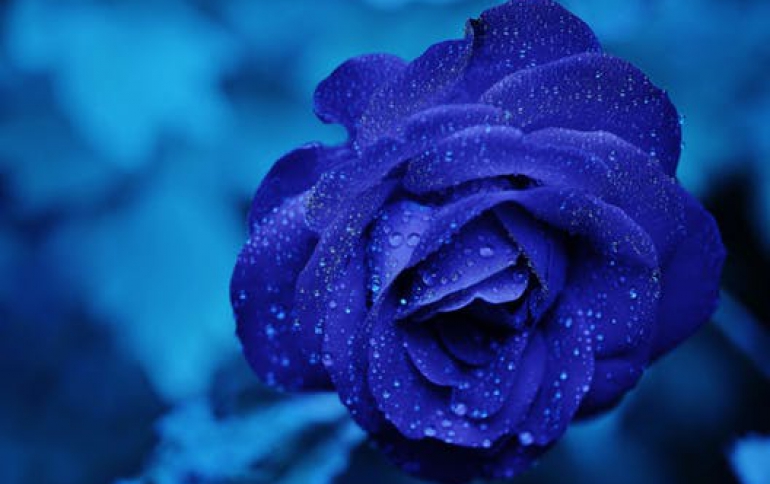 Sony To Launch 23GB Optical Disc In November (2)
Sony will launch a new optical-disc format in November that allows for storage of up to 23.3GB per disc.

The format, called Professional Disc for Data, is being positioned by the Tokyo company as a replacement for the 5.25-inch MO (Magneto-Optical) disc format that it currently sells in the professional data storage space. MO has been on the market for around 15 years and the highest-capacity version sold by Sony can store 9.1GB per disc. The key to the higher capacity of Professional Disc is in the type of laser used to read and write information from and to the disc.

Unlike MO, CD and DVD formats, which all use red lasers, the new format uses a blue laser. Because the wavelength of blue light is shorter than that of a red laser, the beam from a blue laser, with suitable optics, makes a much smaller spot on the recording layer of the disc. A smaller spot means less space is need to record one bit of data and so more data can be stored on a 12cm disc.

The discs are enclosed in cartridges to help keep dirt and dust off the disc surface.

Pro Disc

Sony will put on sale an internal drive, BW-F101, and write-once (recordable) and rewritable versions of Professional Disc media, PDDWO23 and PDDRW23 respectively, in major world markets from November, said Aki Shimazu, a spokeswoman for Sony in Tokyo.

The first-generation drive will cost around ¥360,000 (£1,950) and blank media will cost between £25 and £30 per disc for both types, according to Sony's marketing center for the format and Shimazu. That's roughly the price Sony promised when it first unveiled the format in prototype form earlier this year.

As MO technology continues to improve, Sony has plans to increase the capacity and sustained write transfer rate of Professional Disc beyond the 23.3GB and 9MBps (bytes per second) that are features of the first products that will be launched in November.

Sony's roadmap has two steps, the first in 2005 when transfer rate will be increased to 18MBps and capacity increased to 50GB through the addition of a second recording layer in the discs. The second step is scheduled for 2007 when transfer rate and capacity will be doubled again to 36MBps and 100GB, respectively; the latter through the use of double-sided discs, said Sony.

The new format is related to the Blu-ray Disc video disc format that Sony launched earlier this year. Both formats store the same amount of data on a cartridge that looks almost identical, with Blu-ray having additional 25GB and 27GB versions, although the data transfer rates to the discs are different. Blu-ray, which is designed to record high-definition television, records at a rate of 4.5MB per second or half that of Professional Disc.

Compatibility issues

These differences mean the two formats, although similar, are incompatible.

While that incompatibility may sound like a disadvantage for consumers, Sony says the two are targeted at different markets so it shouldn't cause a problem. It also means Sony has full control over the Professional Disc format, which it developed alone, unlike Blu-ray which is controlled by a consortium of nine companies of which Sony is one.

"There are certain differences but it's pretty much the same format," said Shimazu. "There is no compatibility at this point. If you make it a Blu-ray (Disc), you have to ask the eight other companies involved in the project. (Professional Disc) is a Sony exclusive."

A version of the Professional Disc format has already been launched by Sony as part of its professional broadcasting product line under the name XDCAM. That variant uses similar discs but a different data transfer rate and is aimed at video acquisition, editing and post-production applications. Despite its similarities with the Professional Disc for Data, the two formats are also incompatible, said Sony.

Blue is the colour

Sony is not the only company looking at utilizing blue laser technology for data storage.

Plasmon, a Cambridge, UK-based data storage systems company has developed its own format, called UDO (Ultra Density Optical), that it is also targeting as a replacement for MO. UDO can accommodate 30GB of data on an optical disc that is enclosed in a cartridge made to the same dimensions as current MO cartridges. Its future roadmap includes 60GB and 120GB versions of UDO.

Toshiba and NEC are also developing a blue-laser based format called Advanced Optical Disc (AOD), the format can store 20GB on a single-layer, single-sided disc or 36GB on a dual-layer, single-sided disc. It has been proposed by the two companies to the DVD Forum as a next-generation replacement for the existing DVD format."

Demand For DVD+R/-R Discs To Top 1.5 Billion In 2004 Posted Tuesday, 21 October, 2003 by kila_m "Global demand for DVD+R/-R discs will more than double to 1.5 billion units in 2004 from an estimated 700 million units in 2003, buoyed by fast-growing sales of DVD drives and recorders, said Gordon Yeh, CEO of Ritek.

Yeh said that global sales of DVD drives and recorders will reach 50 million units in 2004, compared with some 30 million units this year, including 18 million to 25 million DVD drives and 6.7 million DVD recorders, quoting data from Japanese market research firm Fujiware Rothchild.

With about 30 discs being sold for each DVD drive or recorder a year, global demand for DVD+R/R discs would easily swell to the 1.5 billion mark in 2004, Yeh said.

Yeh said that Ritek, one of Taiwan's top three optical storage disc makers, saw its gross margin climb to 30% in the third quarter. He expects the trend to continue in the fourth quarter, which would enable Ritek to conclude 2003 with reasonable profits after suffering its first losses in 2002."