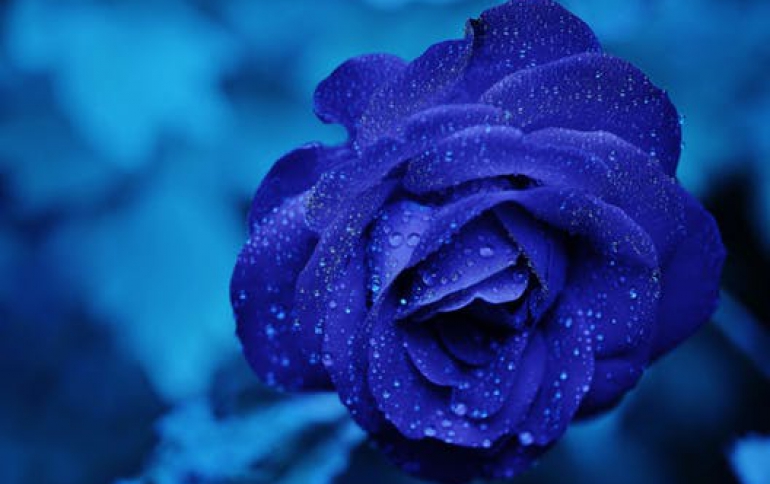 Sony Launches New HD Camcorders
Sony is expanding its line-up of high-definition camcorders to quickly transition its sales from standard-definition to HD, the company said Wednesday. The two new camcorders are also the first based on the AVCHD format, which was recently developed by Sony and Panasonic. They are promoting AVCHD as a camcorder industry standard and allows for storage of high-definition content on conventional 8cm DVDs. The standard also applies to image storage on hard-disk drives and memory cards.
The cameras both look similar to Sony's HDR-HC3 that was launched earlier this year. That camcorder recorded onto DV tape. The new cameras round-out Sony's initial line by recording onto hard-disk drive (HDR-SR1) and 8cm DVD (HDR-UX1).
Both hard-disk drive and DVD camcorders are fast catching on among consumers because of their random access capability. Combined sales of standard-definition camcorders based on the two recording media make up more than half of Japan's camcorder market.
Users will derive maximum recording time from the HDR-UX1 by using a dual-layer DVD+R disc. In the camera's highest resolution recording mode, about 27 minutes of video can be stored on one disc. In long-play mode this increases to 60 minutes. Using an 8cm DVD-R, recording time is between 15 minutes and 32 minutes. The HDR-SR1 can store up to four hours of video in its highest quality mode, and up to 11 hours in the lowest quality mode on its 30GB drive.
The DVD-based HDR-UX1 will go on sale September 10. The hard-disk drive-based HDR-SR1 will be available one month later on October 10. They will cost US$1,400 and $1,500, respectively.
Consumers will initially be restricted to playback of the AVCHD discs on personal computers. While conventional DVD players can read the 8cm DVDs, the AVCHD specification is not supported by any players at present. Some new players are expected to include AVCHD playback support while software will be available for computers.
Sony is hoping the cameras will help it push its sales ratio of standard to high-definition camcorders to around one to one by the end of this year. In 2005 about 30 per cent of the camcorders it sold recorded in high-definition, and the company is keen to push this higher as part of its "HD World." Self-produced high-definition content is one of the last segments of the HD World vision to be realized now that TV broadcasting has made the switch to high-definition and prerecorded video is available on Blu-ray Disc.
Later this year Sony plans to add gaming to this vision with the launch of the PlayStation 3. The games console will also support playback of AVCHD discs, said Sony.
Both cameras have 10X optical zoom, a 3.5-inch widescreen LCD (liquid crystal display) monitor, can record high-definition video at 1080i and sport an HDMI (High Definition Multimedia Interface). They weigh 660 grams for the DVD model and 640 grams for the hard-disk drive model, and can comfortably be held with one hand.