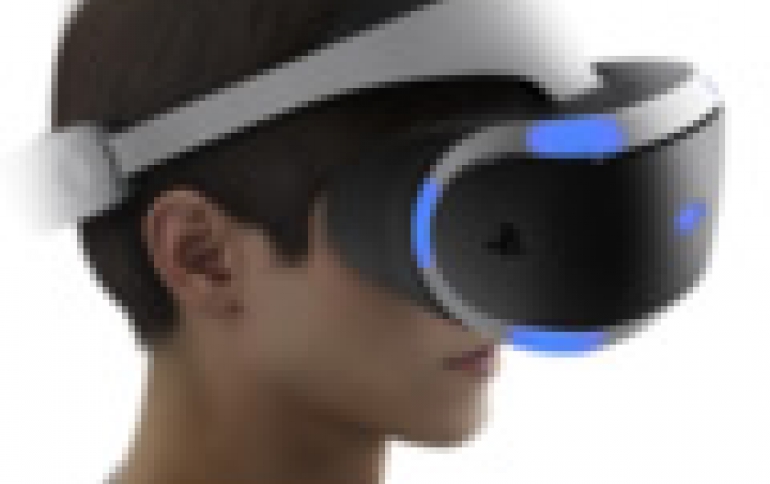 Sony May Have An Advantage in VR
A comparison among the Oculus Rift, HTC's Vive, Samsung's Gear VR and Sony's PlayStation VR headsets could lead to the conclusion that Sony has the advantage, for all those who are planning how they might engage with VR. Sony's HMD will be about 30% less expensive than the Oculus HDM. And Sony buyers probably already have a PS4, and possibly PS4 accessory controllers. Most importantly, Sony also has content, as the company announced last November at the Paris Games Week.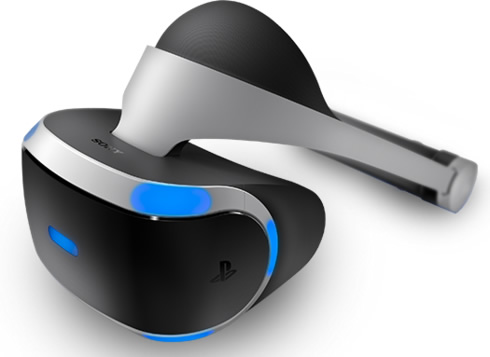 On the other hand, Oculus' consumer version of the Rift HMD costs $599 and requires the user to have, or get a high-end PC rig, and when available the Touch controller, at a price not yet revealed. For now, rift can be ordered and it is bundled with related sensors and an Xbox controller.
Samsung's Gear VR is another easy and inexpensive way to enjoy VR. Samsung's $99.99 Gear VR device features a bevy of sensors, specialized software and optical lenses then give you the feeling of being transported to a computer-generated world of your choosing.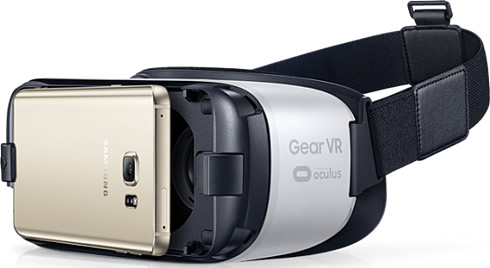 Relatively cheap at just $100, you need your own headphones, preferably wireless, plus a recent Samsung phone - the Galaxy S6, S6 Edge, S6 Edge Plus or Note 5.
In order to use the Gear VR, your should attach your phone to the front of the headset, just in front of the lens for your eyes. And by putting the headset on, your surroundings disappear as the phone screen opens a window into a three-dimensional world. As you turn your head, the image shifts accordingly to give the sense of being there in real life.
The problem is that the Gear VR is meant for use while sitting down, so generally you can't walk around and explore your virtual environment.
The Gear VR probably will be the largest volume and most used VR device, but for snacking, not serious long term game playing.
On the other hand, HTC has a great system, the Vive. HTC Vive offers a walkabout experience, though you'll also need an uncluttered room. The HTC VR device consists of a high-definition head-mounted device (HMD), two location trackers and a pair of wireless controllers. The high-end VR solution differentiates from other companies as it can accurately track users' location in spaces up to five by five meters. It also features a high resolution display that provides 1200x1080p images and a refresh rate of 90 Hz.
HTC has also has teamed up with computer games software developer Futuretown to develop games compatible with HTC's Vive VR system.
Vive is scheduled for commercial launch in April 2016, but HTC has not provided pricing details.
According to what we know so far, and although we have not yet had the chance to enjoy the VR experience offered by all of these VR headsets, we could say that the fastest, most friction-free way to get into VR should be with Sony.
In addition to the drawbacks of VR sickness, limited resolution, and latency, there is the simple problem of getting VR to work. A turn-key, plug it in and go system such as Sony will provide will be the simplest gateway to VR for consumers. PS4 users already know how to use the system, how to get games, and what it feels like; adding a HMD, and accessory, will be easy.
Potential Oculus users have to find apps, load drivers from AMD or Nvidia, and if there are any problems decide which one of the three or four suppliers involved should be contacted for assistance.
Sony should be able to maintain efficient shipment volumes of HMDs. If compelling content can be produced for the PC and if the competition amongst the HMD suppliers can drive down the price, then price elastic models suggest the PC will eventually over take turn-key systems like Sony's. However, that could take a year or two.