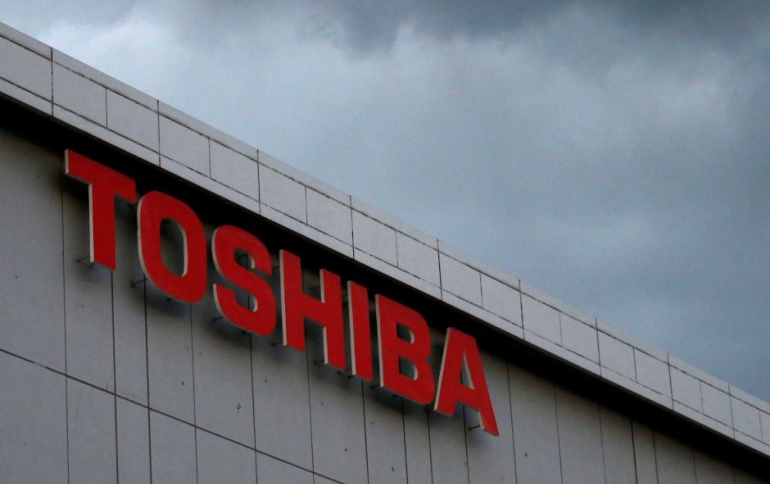 Toshiba's Shareholders Approve Sale of Toshiba Memory
Shareholders of Toshiba Corp. on Tuesday approved a deal to sell its memory business to a global consortium, which includes South Korea's SK hynix Inc.
The move came after Toshiba formally inked the deal last month to turn over its memory arm to Pangea, a special purpose acquisition company (SPAC) made up of firms from South Korea, the United States and Japan. Key players include U.S. Bain Capital, Apple Inc., Hoya Optics and Dell Inc.
Under the deal estimated at 2 trillion yen (US$17.6 billion), Toshiba will transfer its shares in the Toshiba Memory Corp. to the SPAC.
SK hynix said last month its board of directors also approved a plan to inject 395 billion yen into the acquisition plan.
SanDisk LLC, a wholly owned subsidiary of Western Digital Corp., and certain of its subsidiaries, have filed for arbitration before the International Chamber of Commerce (ICC) International Court of Arbitration regarding the sale of TMC. "Despite SanDisk and Western Digital's opposition, Toshiba remains fully determined to resolve the issue through the arbitration process, and looks forward to receiving the arbitrators' decision," Toshiba said.
Since signing the SPA on September 28, 2017, Toshiba and Pangea have been jointly working towards the closing of the transaction by the end of March 2018.
Toshiba is considering various measures in case it cannot complete the $18 billion sale by that date.
"We must think about various measures in accordance with changes in circumstances," Toshiba CEO Satoshi Tsunakawa said at the extraordinary general meeting where shareholders approved the sale of unit a consortium led by Bain Capital LP.
"Nothing has been decided, but it's true that we are considering potential measures," he added, but did not elaborate on what those measures might be.