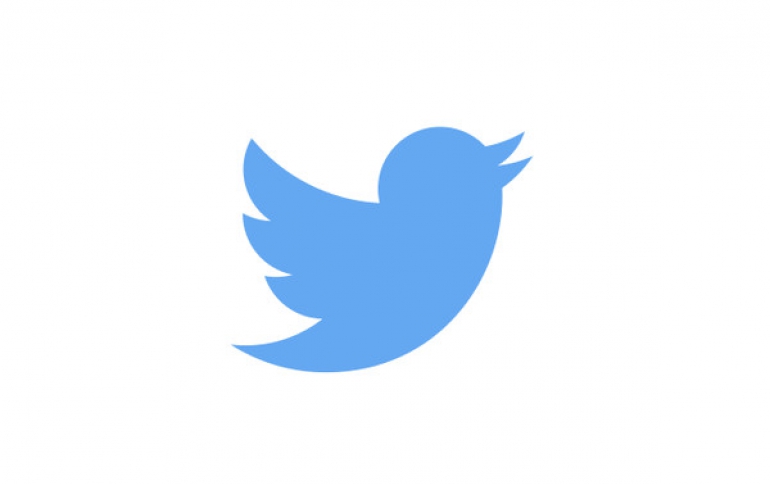 Twitter Adds 5 Million Users
Twitter Inc reported on friday a 18% year-over-year total revenue growth and a 14% year-over-year growth in monetizable daily active usage.
However, the company forecast third-quarter revenue below estimates and said revenue growth would lag the first two quarters, partly due to ending some older ad formats.
Twitter's revenue and number of users have been in focus since the social media platform started deleting millions of spam or fake accounts promoting hate speech or spreading political misinformation, contributing to declines in monthly users through 2018.
The company reported monetizable daily active usage (mDAU), a metric it created to measure only users exposed on a daily basis to advertising on the site and exclude those who access Twitter via aggregating sites.
Its monetizable daily active usage (mDAU) hit 139 million.
Chief Executive Officer Jack Dorsey said machine learning improvements to deliver more relevant content helped drive up this count.
"Health remains our top priority and we are proud of the work we did in Q2. Our focus was on ensuring that our rules, and how we enforce them, are easy to understand. We also continued our work to proactively identify and address malicious behavior, resulting in an 18% drop in reports of spammy or suspicious behavior across all Tweet detail pages, which show the replies to any given Tweet on our service," said Dorsey. "In addition, we continued to leverage machine learning to deliver more relevant content, driving increased usage of Twitter on a daily basis, with mDAU up 14% year-over-year."
"We continued to deliver solid performance in Q2, with revenue up 20% year-over-year on a constant currency basis driven by strength in the US," said Ned Segal, Twitter's CFO. "Focusing on our most important ad products and delivering high performing ads will help advertisers launch something new and connect with what's happening on Twitter."
The company added 5 million daily users in the period, bringing the total to 139 million.
Twitter reported second-quarter profit of $1.1 billion, compared with $100 million a year earlier. Profit was boosted by an income tax benefit of over $1 billion related to corporate restructuring.
Twitter's revenue rose 18% from a year earlier to $841 million.
Total advertising revenue rose to $727 million, an increase of 21% year-on-year, as the company continued to improve its ad platform and formats.
It forecast total revenue for the third quarter to be between $815 million and $875 million.
On Thursday, NBCUniversal said they would team up to livestream parts of the 2022 Olympic Games, Twitter's latest move in a series of deals aimed at boosting sports conversation on the platform.
The company also expanded its multimedia features, launching a Snapchat-style camera feature in the Twitter app and releasing its own tool for clipping and publishing video.