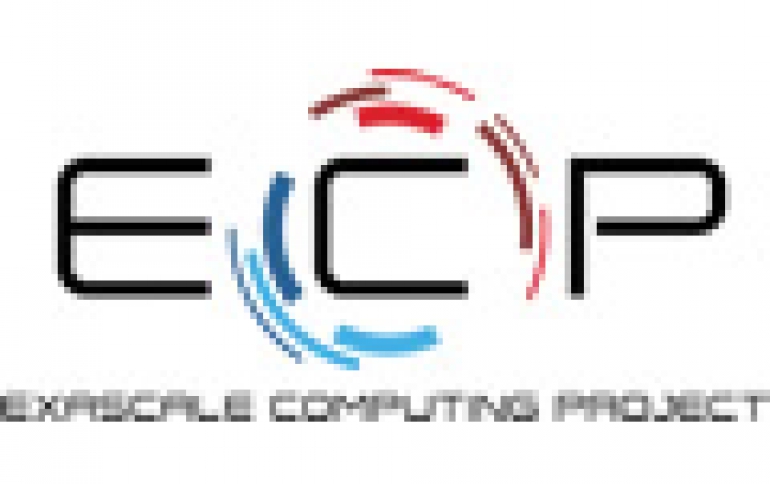 U.S. Department of Energy Awards Six Research Contracts Totaling $258 Million to Accelerate Supercomputing Technology
The U.S. Department of Energy awarded AMD, Cray Inc., Hewlett Packard Enterprise, IBM, Intel and Nvidia $258 million, paving the way to build at least one exascale-class supercomputer by 2021.
The awardees will receive funding for research and development to maximize the energy efficiency and overall performance of future large-scale supercomputers, which the U.S. government sees as critical for leadership in areas such as national security, manufacturing, industrial competitiveness, and energy and earth sciences. The $258 million in funding will be allocated over a three-year contract period, with companies providing additional funding amounting to at least 40 percent of their total project cost, bringing the total investment to at least $430 million.
The Department's funding for this program is supporting R&D in three areas - hardware technology, software technology, and application development - with the intention of delivering at least one exascale-capable system by 2021.
Exascale systems will be at least 50 times faster than today's most powerful computers installed in the U.S. While the U.S. has five of the 10 fastest computers in the world, its most powerful - the Titan system at Oak Ridge National Laboratory - ranks third behind two systems in China. However, the U.S. retains global leadership in the actual application of high performance computing to national security, industry, and science.
The grants are the latest phase of the Exascale Computing Project, which launched last year and has so far spent about $100 million, mainly on software development.
Meanwhile, China is building three prototypes for exascale systems that it will demonstrate later this year. One system is a follow-on of the Sunway Taihu Light that uses China-designed and -made processors. One from China's National University for Defense Technology is reported to use ARM processors and China-designed accelerators, and a third system is being built by Sugon using a version of x86 processors licensed last year in a joint venture with AMD.
In a press event held today, representatives of the six companies commented briefly on the project. AMD will work on next-generation GPUs and x86 processors with advanced memory, advanced interconnects, and easier node programming, said Alan Lee, corporate vice president for research and advanced development.
In a research paper published earlier this year, AMD described one approach to an exascale system. It used 100,000 nodes each with one processor made up of eight GPU and eight CPU chiplets. The die would be stacked with 128 GBytes of memory using HBM Gen 3 interconnects.
HPE will continue work on core aspects of The Machine, a system it recently prototyped using 160 TBytes of main memory on a GenZ interconnect. The work includes research in silicon photonics. HPE's exascale design will include a messaging fabric based on GenZ suitable for supporting both high-performance non-volatile memory as well as MPI traffic. Its interconnect work will focus in part on lowering the cost of making and supporting silicon photonics.
IBM, Intel, and Nvidia all said that machine learning will play a key role in their work.