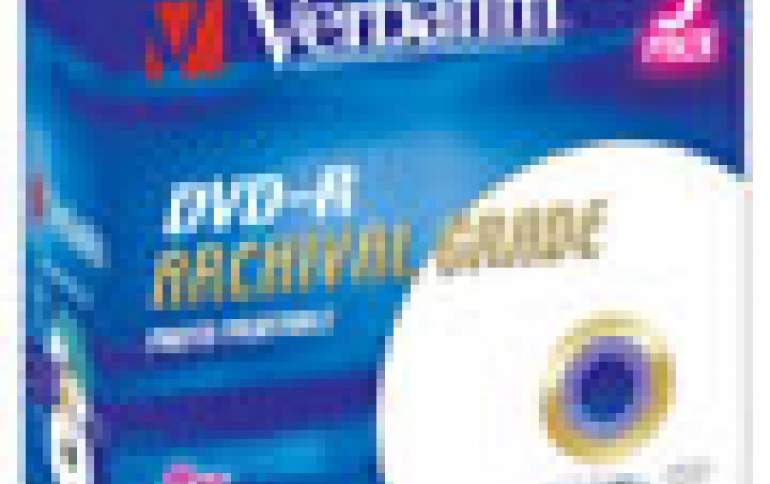 Verbatim Among The Three Biggest-selling Brands on The European Storage Media Market
In 2009, Verbatim increased its market share by 20 per cent compared to the previous year and, according to information from the market research firm GfK, has now climbed to be among the three biggest-selling brands on the European storage media market. Verbatim's growth was not only based on the company's expansion in the optical storage media, but also the gaining of significant ground in USB drives and portable hard drives. In the 2010 financial year, Verbatim expects to consolidate its position and is aiming for further growth in these product segments.

In the portable hard drives sector, Verbatim has increased its market share from 5.1 per cent in 2008 to 6.2 per cent in 2009, making it a top 5 supplier in Europe. Following a successful start with HDDs in the summer of 2007, Verbatim achieved a breakthrough on the external hard drives market in 2008 with extremely high growth rates in terms of volume and value across the whole of Europe. The takeover of Freecom in the autumn of 2009 by the Japanese parent company Mitsubishi Kagaku Media (MKM) was a further important strategic step aimed at achieving synergies and strengthening Verbatim's position in the market. Here, Verbatim is focusing on the portable HDD segment. The company is aiming for a market share in this segment of 10 per cent in Europe in 2010.

Successful development in the USB drives sector has also contributed towards Verbatim's growth last year. All in all, according to the Santa Clara Consulting Group (SCCG), over 57.7 million USB drives were sold in Europe. Compared to 2008, Verbatim increased its market share from 3.8 per cent to 5.4 per cent, reaching fourth place on the highly competitive USB drive market.

For the seventh time in a row, Verbatim is confirming its global technological and market leadership in the field of optical storage media. In 2009, Verbatim expanded its market share further with high-quality Blu-rays, DVD-Rs and CD-Rs, according to the Santa Clara Consulting Group.

In view of the high number of optical drives installed, sales remain at a very high level, despite the shrinking market. Total sales of DVD-Rs fell from 1.6 billion in 2008 to 1.3 billion in 2009. Verbatim was able to maintain its market share of 43 per cent. Consequently, more than one in three DVDs came from Verbatim. The company is aiming for a market share of up to 50 per cent in 2010. On this background, the consolidation of suppliers will continue.

Business has developed particularly positively with Blu-ray discs. Last year in Europe, sales tripled compared to 2008 – and growth of 300 per cent is expected for 2010. In 2009, Verbatim dominated the European market and plans to expand its market-leading position even further. The manufacturer is profiting from the research and development activities of its parent company MKM.