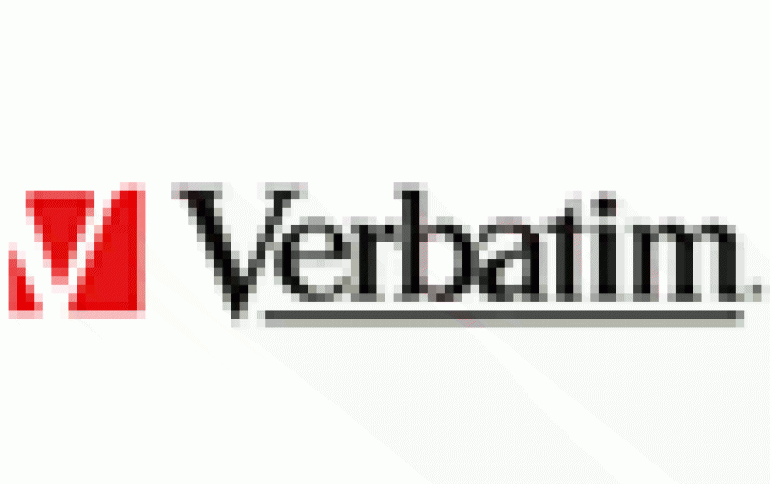 Verbatim Producing Dual Layer Blu-ray and HD DVD-R Media for the US Market
Verbatim has started producing 2X speed 50GB Dual Layer (DL) Blu-ray Recordable (BD-R) and Blu-ray Rewriteable (BD-RE) media, as well as dual-layer 30GB HD DVD-R media for shipment to the US market. Blu-Ray Media
With the ability to store up to 50GB or about 4 hours of HD-quality video on a single disc without having to flip or change the disc, the new media offers distinct advantages for professional video production, business storage, backup, archiving, radio and television broadcast storage, education, banking, healthcare and government applications.
The innovative recording layers used for Verbatim/MKM BD-R and BD-RE DL media have exceptionally wide power margins. This makes Verbatim/MKM BD-R/RE DL media the best choice for critical applications because it ensures quality recording on the entire disc surface, regardless of drive power fluctuations or smudges on the disc surface. Developed with a high potential for writing at a higher speed, Verbatim/MKM is preparing to launch 4X BD-R both single and dual media in 2007.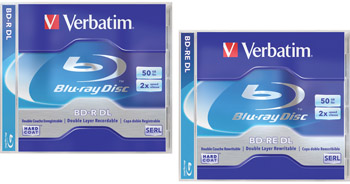 Verbatim/MKM's line of BD media includes a proprietary hard coating developed by MKM. This protective coating is a key technology for BD disc production since the BD data layer is close to the surface of the disc and is not protected by a plastic substrate like DVD media. The new hard coat protects the BD data layer from scratches and fingerprints without warping the disc, and allows the usage of the media in a bare disc form, without a cartridge.
For consumers who want to record and enjoy the amazingly sharp images that high-definition video provides but don't require 50GB storage, Verbatim offers 2x speed single-layer BD-R and BD-RE media.
Verbatim/MKM BD media is produced to the highest quality standards at MKM's optical disc manufacturing facility in Mizushima, Japan.
HD DVD-R Media
Verbatim will also begin shipping single-sided, dual-layer 30GB HD DVD-R media to customers in North America when HD DVD-R DL-compatible hardware becomes available in Q1. The dual-layer HD DVD-R media has been shipping throughout Japan since July 2006, when recordable HD DVD hardware first became available.
The high-capacity Verbatim/MKM HD DVD DL media will find application in computer data storage. Many new HD DVD hardware devices will be launched in 2007.
The new 30GB HD DVD DL media can be used to store about 150 minutes of high-definition video on a single side. Verbatim/MKM HD DVD DL media also supports the AACS (Advanced Access Content System) copy protection technology.
To achieve the best balance of reflectivity, transmission and absorption for both recording layers, MKM leveraged its proven dye technology to develop a new highly sensitive recording dye. The high recording sensitivity plus the wider power margin of the new recording layer ensure a low error rate, regardless of drive power fluctuations or smudges on the disc surface. Highly resistant to sunlight and heat, the media provides stable recording characteristics for a lifetime of high performance--even after long periods of storage--for both recorded and unrecorded media.
Verbatim/MKM is a general member of the HD DVD Promotion Group and a charter member of the DVD Forum.