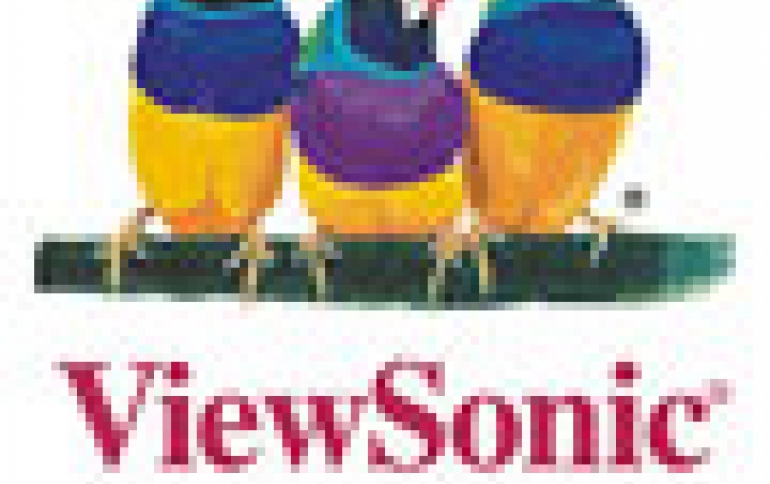 ViewSonic Announce Six New Desktop LCD Monitors
Starting at $249, these displays are affordable for large-scale enterprise deployments and home offices alike, and offer the key integrated features for making them a natural fit for work or play. ViewSonic Corp. has announced six desktop LCD monitors, ranging from 17- to 22-inches, that can be adjusted to fit the unique needs of any user.

"Recent independent studies1 have shown a clear link between outdated computer equipment, low job satisfaction, poor productivity, workplace ailments and increased sick-leave," said Jeff Volpe, vice president of marketing, ViewSonic Americas. "Our redesigned VG Series of displays gives business professionals the performance and comfort they need to reach new levels of productivity, while keeping their boss IT budget in the black."

The six LCD monitors, which include widescreen 16:10 and typical 4:3 display sizes, each offer a best-in-class 3.2 inches of height adjustment and a full 360-degrees of swivel and are part of ViewSonic's latest strategy to introduce more than 25 new products this fall that bring users more choices for superior visual performance. The products include:

- The 17-inch VG730m and 19-inch VG930m boast a high-definition resolution of 1280x1024, 280 nits of brightness and a 600:1 contrast ratio, allowing users to easily read small text without excessive eye-strain. ViewSonic's OptiSync analog and digital inputs ensure seamless compatibility with VGA and DVI connections, and the monitor's integrated speakers help keep desktops free of clutter. Available in October, the VG730m and VG930m have an estimated street price (ESP) of $249 and $279 respectively.

- Users that desire the additional productivity benefits of widescreen displays to manage the mix of data, video and graphic content in modern business applications, will enjoy the 19-inch VG1930wm and 22-inch VG2230wm. The widescreen displays provide ample space for viewing multiple full-page documents or browser windows side-by-side. They also offer a 1440x900 and 1680x1050 native resolution, respectively, for stunning image quality, as well as a 5 millisecond (ms) response time to eliminate blurring when streaming videos or scrolling through text. The VG1930wm and VG2230wm will be available in November for ESPs of $279 and $399, respectively.

- ViewSonic's 20-inch VG2030m and widescreen, 20-inch VG2030wm allow users to go "big and wide" or just "big". These panels feature resolutions of 1400x1050 and 1680x1050 with response times of 8ms and 5ms, respectively, giving users the flexibility to view detailed AUTO-CAD diagrams at work or play fast-moving video games in their free time. In November, the VG2030m will be available for an ESP of $299, and the widescreen VG2030wm will be sold for $329 ESP.

The displays are backed by a three-year limited warranty on parts, labor and backlight and are eligible for ViewSonic's optional Express Exchange program, which guarantees a replacement monitor within 48 hours, where service is available. An optional two-year extended warranty is also available. For more information or images of ViewSonic LCDs, visit www.ViewSonic.com/lcd.