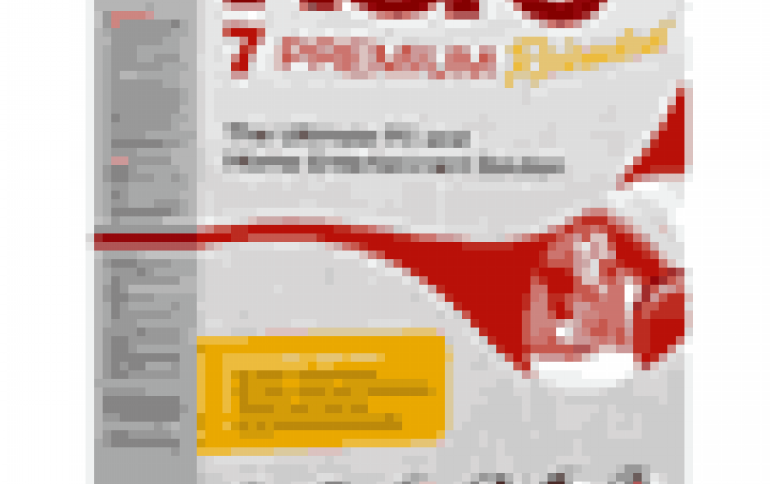 Nero Supports ATI's New Avivo Technology
ATI's Avivo technology enables enhanced High-Definition (HD) quality visual experiences on the PC with vibrant colors, ultra sharp images and the smoothest video playback available Nero, leaders in digital media technology, announces that its Nero 7 supports ATI's Avivo technology H.264 hardware acceleration that is featured in ATI's Radeon X1K family of graphics cards.

Nero Digital H.264/AVC video content is easily created via the Nero 7 software applications including Nero Recode and Nero Vision. The Nero ShowTime application of the Nero 7 software suite allows consumers to playback all digital recordings, including those in Blu-ray and HD DVD formats. Now supporting ATI's AVIVO H.264 hardware acceleration, Nero ShowTime further improves consumers enjoyment and management of HD video content on a PC.

ATI's Avivo technology is featured in ATI's Radeon X1K family of graphics cards, including the X1300, X1600, X1800 and X1900. Each of the graphics cards also feature ultra-threaded shader architecture, a revolutionary technology that makes the graphics processing units (GPUs) incredibly efficient and fast with life-like 3D image quality.

"ATI and Nero provide consumers with the very latest high performance features and ease-of-use use functionality for creating, managing and viewing high definition content," said Paul Lypaczewski, VP and GM, Multimedia Business Unit, ATI.

"We are pleased to be partnering with ATI on their Avivo technology. Nero users can now have an exceptional high definition experience using Nero's ShowTime media player with the latest ATI Hardware", says Jim Corbett, Executive Director, Nero AG. "Nero Digital technology represents the best in its class in superior quality MPEG-4 AVC technology and we are delighted to co-operate with ATI to bring this unique video experience to the PC."

Recently updated, the Nero 7 software suite also provides, an integrated TV server within the Nero MediaHome application allows users to stream live TV to an Xbox 360 gaming system for playback via a Windows Media Center Edition PC. Other intriguing video features include the ability to record TV programs, encode non-copy protected video files to the popular iPod and PlayStation Portable devices, record video directly onto a hard drive, and playback commercial DVDs on a PC or TV.

For additional information on Nero 7, visit www.nero.com.