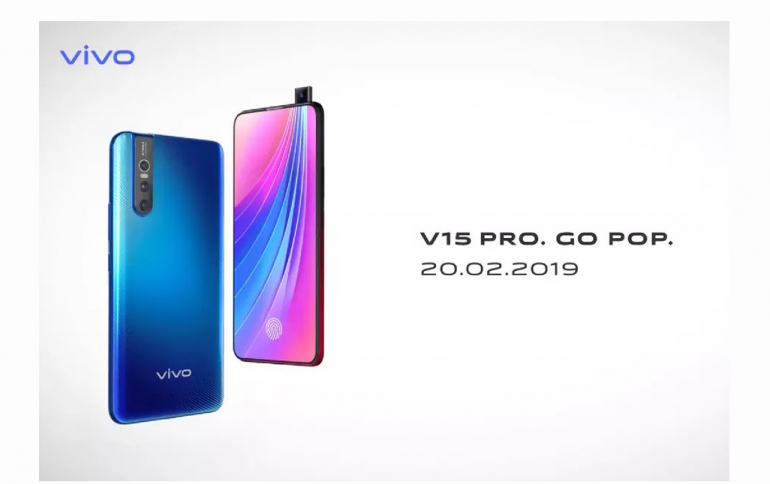 Vivo V15 Pro Smartphone to Come With a 32-megapixel Pop-up Selfie Camera
The upcoming Vivo V15 Pro, which will feature a similar pop-up camera to last year's Vivo Nex S, will include a 32-megapixel selfie camera.
The announcement was made by Vivo on its Twitter and Facebook pages.
Vivo will probably use Samsung's recently announced 32MP GD1 image sensor, which puts a particular focus on space efficiency. Samsung's sensor features support for HDR as well as electronic image stabilization.
The Vivo V15 Pro will also come with an in-display fingerprint scanner, which has been already seen on the Nex S model.
The new smartphone will be officially announced at an event on February 20th.