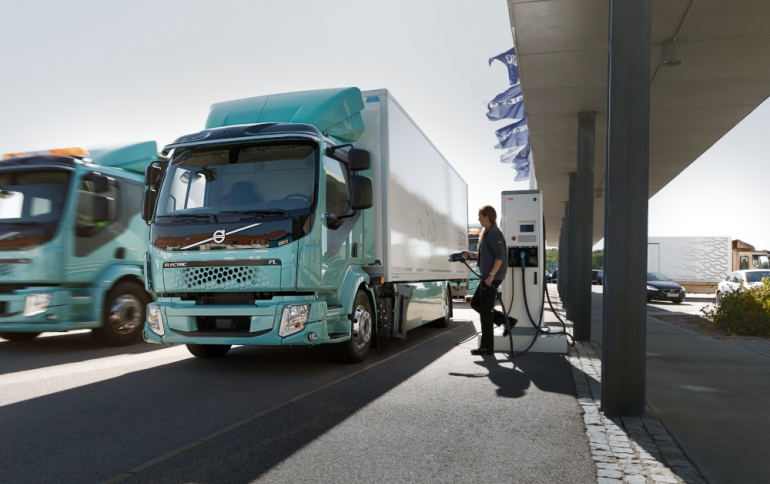 Volvo Starts Selling Electric Trucks for Urban Transport
Volvo Trucks announced the start of sales of its Volvo FL and Volvo FE electric trucks in selected markets within Europe.
In the absence of exhaust emissions and with reduced noise levels from electric trucks offer huge potential in urban areas. First, the reduced noise levels make it possible to carry out deliveries and refuse collection in early mornings, late evenings or even at night, helping to improve transport logistics and reduce congestion during peak hours. Second, with better air quality and less noise, electric trucks create new opportunities for city planning and road infrastructure. An electric truck can, for example be used in indoor loading areas and environmental zones.
Sales of the Volvo FL Electric and Volvo FE Electric trucks will start in Sweden, Norway, Germany, Switzerland, France and the Netherlands.
The start of serial production is planned for March 2020.
The Volvo FL Electric has capacity for a GVW (gross vehicle weight) of 16 tonnes, while the GVW of the Volvo FE Electric is 27 tonnes.