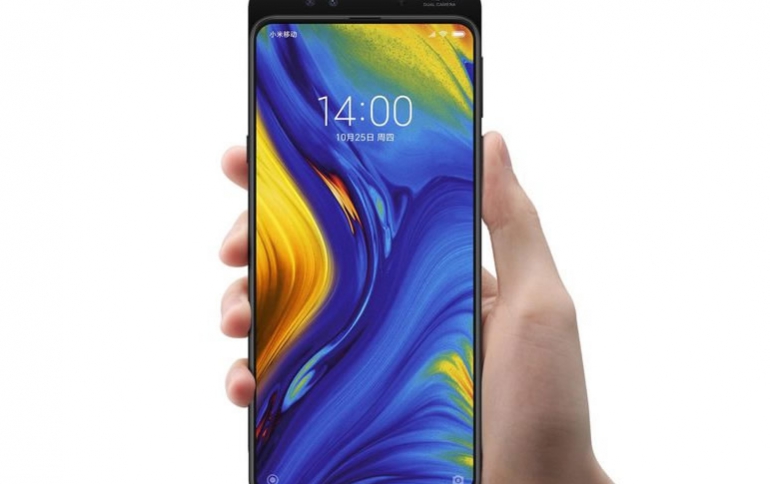 Xiaomi Mi Mix 3 Unveiled With Sliding Cameras
Chinese Xiaomi has announced the Mi Mix 3, the latest entry in its series of full-screen flagship phones.
The high-end Chinese device has a high (93.4 percent) screen-to-body ratio thanks to the placement of its front-facing cameras on a sliding mechanism.
Xiaomi says it has cut down on the "chin" at the bottom of the display by nearly 4.5 millimeters compared to the Mi Mix 2S.
The smartphone features a 6.4-inch 1080p OLED pane and a total of four cameras: 12-megapixel wide-angle and telephoto modules on the back, and a 24-megapixel selfie camera backed by a 2-megapixel sensor on the front. The phone has also a fingerprint sensor on the back.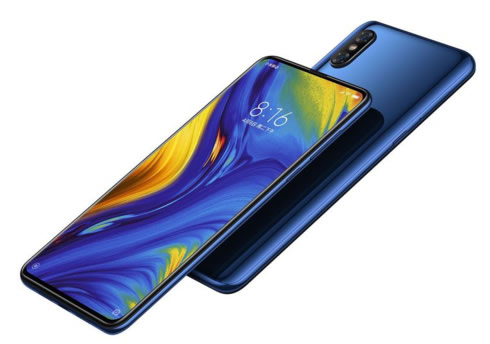 The Mi Mix 3 has a Snapdragon 845 processor and up to 10GB of RAM. Xiaomi is also bundling the phone with a 10W wireless charger. A 5G version is set for release in Europe early next year.
The Mi Mix 3 will be out on November 1st in China, starting at 3,299 yuan ($475) for a model with 6GB of RAM and 128GB of storage. 3,999 yuan ($575) gets you 8GB of RAM and 256GB of storage. The 10GB model is a "Forbidden City Palace Museum" special edition variant that comes with 256GB of storage and costs 4,999 yuan ($720).