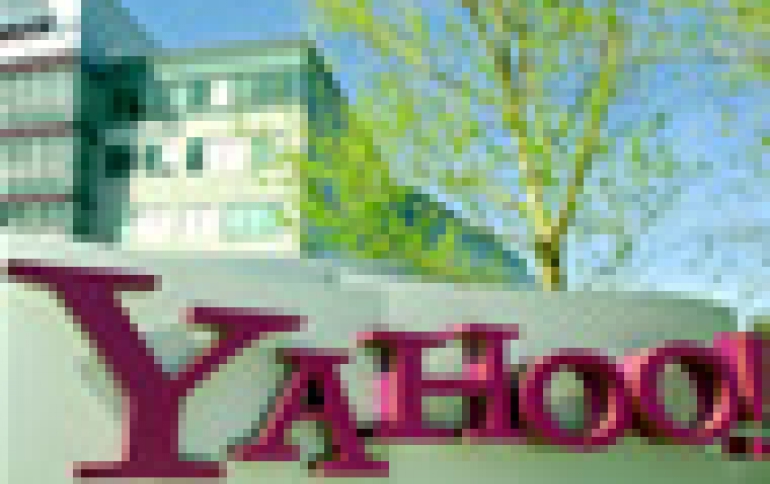 Yahoo Launches Free DVR Software
Yahoo released a beta version of its
Yahoo Go for TV
software that turns a PC into a digital video recorder. Once the software is installed, users may plug their computer into their television's video and audio input connections. The computer can then record and playback shows on the TV just like with a standalone DVR. Consumers can also play DVDs, music, photos or other downloaded content.
The DVR feature on Yahoo Go for TV also requires a TV tuner card and connector cables for connecting to a TV monitor. Yahoo also suggests to use a remote control and also recommends a 1.5mbps broadband connection for best results even though the software works with any TV signal.
Television listings are provided via a Yahoo Go for TV interface and the listings are updated daily. Those who already use TiVo can still use the Go for TV digital video recording feature by simply connecting each component to a different video input outlet. One system will not interfere with the other, as long as they each have access to the TV signal.
The announcement of the Yahoo service falls on the same week Tivo released a
dual tuner DVR
.
Last year,
Yahoo partnered with TiVo
so that TiVo subscribers could browse and schedule downloads remotely via the Internet. Yahoo has not given any information on how its latest release affects their collaboration.
The Yahoo Go for TV software works in conjunction with many of Yahoo's other Yahoo Go media products, such as the radio and music subscription service Yahoo Launchcast and Flickr, Yahoo's photo-sharing site.
In addition, Go for TV lets people view photos from any online service and to listen to music from CDs or digital-music libraries already stored on the computer.
The Yahoo software is free to download and only runs on Windows and requires a computer with 20GB of disk space to store recorded programs, 512MB of RAM and a 1GHz processor.