2019 CES: Intel Showcases New Technology for Next Era of Computing
On the eve of CES, Intel executives took to the stage to talk about new integrated platform that will feature Intel's upcoming first volume 10nm PC processor, code-named "Ice Lake", a hybrid 10nm CPU architecture with Foveros 3D packaging, code-named "Lakefield", new 9th Gen Intel Core desktop processors and more.
The company also talked about developments in segments including artificial intelligence (AI), 5G and autonomous driving (AD).
New PC Platforms, Technologies and Collaboration
In the coming months, Intel will launch its new mobile PC platform with Intel's upcoming first volume 10nm processor, code-named "Ice Lake."
Built on Intel's new Sunny Cove CPU microarchitecture detailed last month, Ice Lake is expected to deliver a new level of technology integration on a client platform. Ice Lake's base looks to have four cores, eight threads, and 64 GPU execution units for graphics. It is the first platform to feature the new Gen11 integrated graphics architecture - Intel's first standard (GT2-class) processor - with support Intel Adaptive Sync technology, enabling smooth frame rates and capable of more than 1 TFLOP of performance for gaming and content creation.
Intel explained that these processors would be using LPDDR4X. In a different segment of the presentation it was mentioned that the increase in integrated graphics (from a 24 EU configuration to a 64 EU configuration) required increasing memory bandwidth up to at least 50 GB/s.
The new mobile PC platform is also the first to integrate Thunderbolt 3 and the new high-speed Wi-Fi 6 wireless standard as a built-in technology, as well as feature Intel DL Boost instruction sets to accelerate artificial intelligence (AI) workloads. Intel says that Ice Lake brings this all together with incredible battery life to enable super-thin, ultra-mobile designs with high performance and responsiveness.
The on-stage demo the client version of Ice Lake this pitted two PCs against each other, one equipped with an iCore 8 processor and the other with an Ice Lake, each sifting through hundreds of photographs looking for images that include water. The latter machine performed the job roughly 1.5 times faster, and Bryant said the PCs that hit the market later this year will be able to do the trick roughly two times faster.
Look for new devices from Intel OEM partners on shelves by holiday 2019.
Intel also provided a sneak peek of a new client platform, code-named "Lakefield," that features a hybrid CPU architecture with Intel's new Foveros 3D packaging technology. Lakefield has five cores, combining a 10nm high-performance Sunny Cove core with four Intel Atom processor-based cores into a tiny package that delivers low-power efficiency with graphics and other IPs, I/O and memory. Ever since Arm's success with the similar concept of big.Little designs, we have been expecting Intel to come out with some products following this idea. The goal of designing Lakefield came from an OEM request to develop a chip that had 2 mW idle power draw, something much lower than current designs. Thus Lakefield was created. It uses a single Sunny Cove core, four Tremont Atom cores, and Gen11 graphics, all built on 10nm.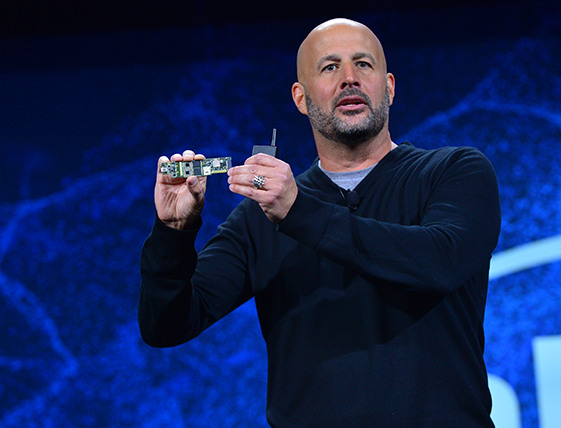 The result is a smaller board that provides OEMs more flexibility for thin and light form factor design and is packed with all the technology including long battery life, performance and connectivity. Lakefield is expected to be in production this year.
Intel also announced Project Athena, a program that aims to help bring to market a new class of advanced laptops. Combining world-class performance, battery life and connectivity in sleek designs, the first Project Athena laptops are expected to be available in the second half of this year across both Windows and Chrome operating systems.
Designed to enable new experiences and capitalize on next-generation technologies, including 5G and artificial intelligence, Project Athena creates a path forward to accelerate laptop innovation through:
An annual spec outlining platform requirements
New user experience and benchmarking targets defined by real-world usage models
Extensive co-engineering support and innovation pathfinding
Ecosystem collaboration to accelerate key laptop component development and availability
Verification of Project Athena devices through a comprehensive certification process
Based on research to understand how people use their devices and the challenges they face, the annual spec combines key areas of innovation to deliver laptops that are purpose-built to help people focus, adapt to life's roles and always be ready. Intel's Project Athena partners include Acer, Asus, Dell, Google, HP, Innolux, Lenovo, Microsoft, Samsung and Sharp, among others.
In October, Intel launched the first set of the 9th Gen Intel Core desktop processors, including the Intel Core i9-9900K processor for gaming. Today, Intel introduced new additions to the 9th Gen Intel Core desktop processor family that expand the options to meet a broad range of consumer needs from casual users to professionals to gamers and serious content creators. The first of the new 9th Gen Intel Core desktop processors is expected to be available starting this month with more rolling out through the second quarter of this year.
The new chips are the Core i9-9900K, the Core i9-9700K, and the Core i5-9600K, which use the latest Coffee Lake-Refresh design to offer up to eight cores and turbo up to 5.0 GHz.
Intel 9th Gen Core CPUs

AnandTech
Cores
Base
Freq
Turbo
Freq
IGP
IGP
Freq
DDR4
TDP
Price
(1ku)
i9-9900K
8 / 16
3.6 GHz
5.0 GHz
UHD 630
1200
2666
95 W
$488
i9-9900KF
8 / 16
3.6 GHz
5.0 GHz
-
-
2666
95 W
-
i7-9700K
8 / 8
3.6 GHz
4.9 GHz
UHD 630
1200
2666
95 W
$374
i7-9700KF
8 / 8
3.6 GHz
4.9 GHz
-
-
2666
95 W
-
i5-9600K
6 / 6
3.7 GHz
4.6 GHz
UHD 630
1150
2666
95 W
$262
i5-9600KF
6 / 6
3.7 GHz
4.6 GHz
-
-
2666
95 W
-
i5-9400
6 / 6
2.9 GHz
4.1 GHz
UHD 630
1050
2666
65 W
-
i5-9400F
6 / 6
2.9 GHz
4.1 GHz
-
-
2666
65 W
$182
i3-9350KF
4 / 4
4.0 GHz
4.6 GHz
-
-
2400
91 W
-
Sitting at the top is the eight-core Core i9-9900KF, which matches the Core i9-9900K through the whole spec sheet, except for not having integrated graphics. Similarly, the Core i7-9700KF and the Core i5-9600KF are identical to their previously released counterparts.
The new processor classes are the Core i3-9350KF, which is an overclockable quad core without hyperthreading and without graphics, but has a 4.0 GHz base frequency and a 4.6 GHz turbo frequency. The Core i5-9400F is a six core processor, without hyperthreading or integrated graphics, but has a 2.9 GHz base frequency and a 4.1 GHz turbo frequency. The Core i5-9400 is the same processor, but with Gen9 Intel HD 630 Graphics.
Powering the Data-Centric World across the Cloud, Network and Edge
Navin Shenoy, Intel executive vice president in the Data Center Group, announced the Intel Nervana Neural Network Processor for Inference, which will go into production this year.
To review, AI problems come in two general categories: learning and inference. Inference is more complex, is much harder to do, and because of that tends to be done much less frequently.
This new class of chip is dedicated to accelerating inference for companies with high workload demands and is expected to go into production this year. Facebook is also one of Intel's development partners on the NNP-I. Additionally, Intel is expected to have a Neural Network Processor for Training, code-named "Spring Crest," available later this year.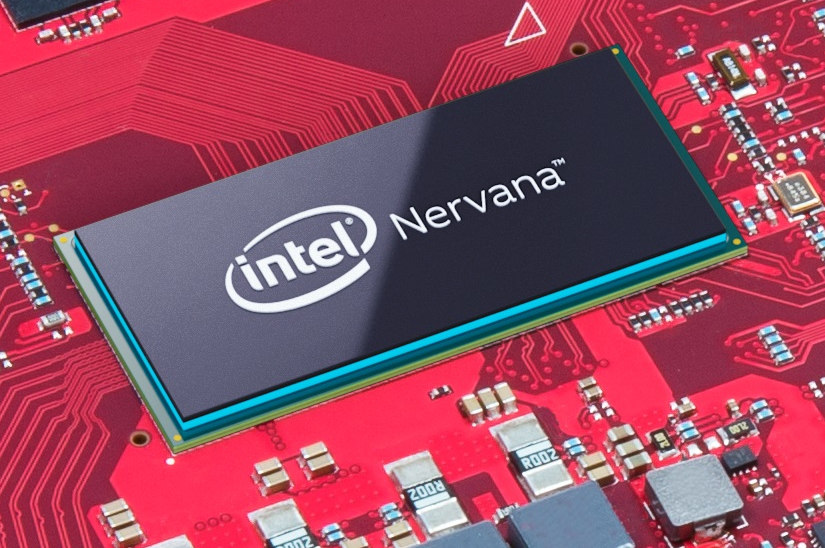 Intel also demonstrated its future Intel Xeon Scalable processor based on 10nm, code-named "Ice Lake." Compatible with the upcoming 14nm Cooper Lake, Ice Lake processors targeting server are expected to deliver performance improvements, new hardware-enhanced security features and more, with shipments targeted for 2020.
Intel disclosed it is expanding its decadelong investment in network infrastructure with new 10nm-based network system on chip (SoC), code-named "Snow Ridge," that has been developed specifically for 5G wireless access and edge computing. This network SoC is intended to bring Intel architecture into wireless access base stations and allow more computing functions to be distributed out at the edge of the network. Snow Ridge is expected to be available in the second half of this year.
Intel also announced it has started revenue shipments of its next-generation Intel Xeon Scalable processors, code-named "Cascade Lake." Cascade Lake introduces support for Intel Optane DC persistent memory and Intel DL Boost, which is designed to accelerate AI deep learning inference. Cascade Lake is expected to be broadly available in the first half of this year.
Intel also spotlighted what's possible when technologies work together across the entire spectrum of computing – from device to cloud and across the network to the edge to deliver newexperiences.
Mobileye announced an agreement with U.K. mapping agency Ordnance Survey to bring high-precision location data to improve operations between businesses and cities and bring us closer to the realization of smart cities and safer roads. Ordnance Survey's geospatial and technology expertise will be paired with Mobileye's automotive camera-based mapping capabilities to offer a accurate and customizable location information service to Ordnance Survey customers across energy, infrastructure and other sectors. The new service will also support 5G, intelligent mobility and additional digital services.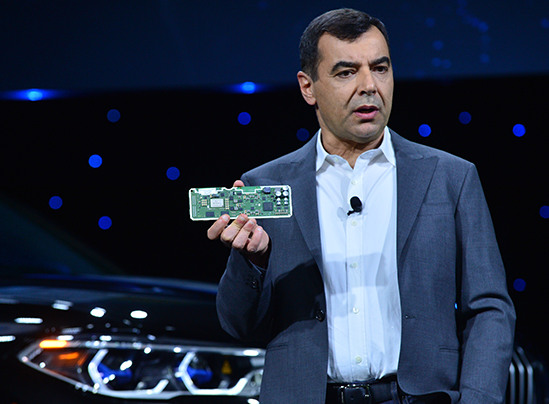 Intel and Alibaba announced a partnership to develop the first AI-powered 3D athlete tracking technology. The technology utilizes existing and upcoming Intel hardware and the Alibaba cloud to power a computing-intensive, deep learning application. The combination of computer vision with AI deep learning algorithms will enable the team to extract 3D forms of the athletes in training and competition from multiple standard video cameras without the use of special sensors or suits. Intel and Alibaba, together with partners, aim to deliver this tracking technology for the 2020 Olympic Games in Tokyo.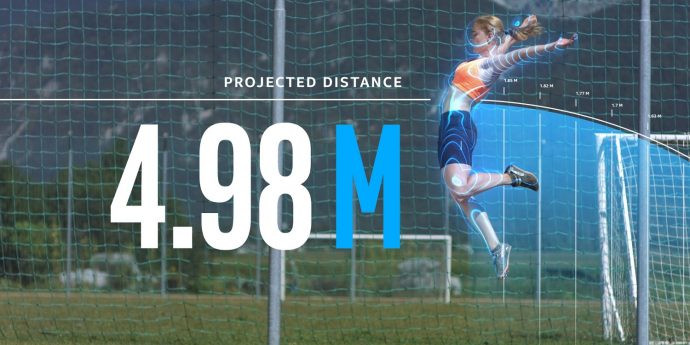 Intel and Comcast are laying the foundation to deliver new experiences in the home. It is estimated that each person in North America will have 13 or more connected devices by 2021, and demands are increasing for high-resolution content streaming, gaming and more. The collaboration between Intel and Comcast will deliver faster speeds, more capacity and responsive networks that will bring new immersive experiences to millions of people, including during the Olympic Games Tokyo 2020. For the next wave of gigabit and beyond broadband, Intel is working with cable leaders on a global standard for 10 Gigabit technology and is starting to test this in lab settings. Next up, Comcast and Intel are also working together to develop Wi-Fi 6-enabled technologies.
Delivering the benefits of Gigabit Wi-Fi speeds in the home requires both gigabit network speeds and PCs with 160 MHz technology. Intel and Comcast showed how it's possible to deliver gigabit speeds from Comcast's xFi Advanced Gateways to PCs based on 8th Gen Intel Core processors with integrated Gigabit Wi-Fi. The companies promised that people will soon realize the potential of Wi-Fi with up to 12 times faster connectivity speeds for faster sharing, streaming and downloading.
In addition, Intel and Comcast are working together to drive the adoption of Wi-Fi 6 – the next giant leap in Wi-Fi technology that is projected to deliver much faster and more responsive Wi-Fi. Comcast and Intel are working together to develop Wi-Fi 6-enabled technologies.
For this next wave of gigabit broadband, Intel is working with Comcast and the cable operators to develop a global standard for 10 Gigabit technology that will bring low-latency, multi-gigabit (up to 10 Gbps) performance and symmetrical upload and download speeds. Intel will deliver 10 Gigabit-ready technology from the network infrastructure to home gateways to support the rollout.
Intel is a key technology partner as Comcast tests new 10 Gigabit technology in its labs today and starts trials in customer homes as early as spring 2020.
ASUS and MSI also announced PCs with Intel Wi-Fi 6 (Gig+). Intel is also showcasing a new gaming laptop—the Alienware m15—that will ship later this year with the Killer Wi-Fi 6 AX1650 that is built on Intel Wi-Fi 6 (Gig+).
For its part, ASUS announced the RT-AX58U router based on Intel's home Wi-Fi 6 chipset, one of the industry's first 2x2 dual-band Wi-Fi 6 routers for the mainstream. Consumers will be able to connect, stream, and download faster on PCs with Intel Wi-Fi 6 (Gig+) that are connected to the router.