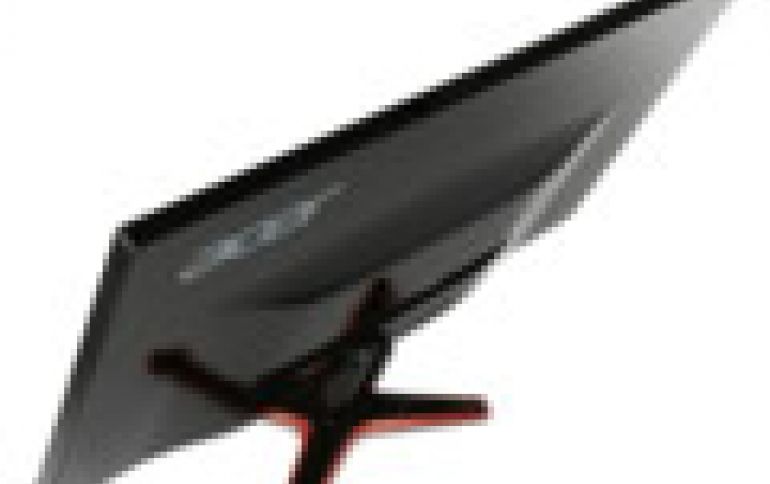 Acer Launches Gaming Monitor Enabled by AMD FreeSync Technology
Acer's XG270HU gaming monitor enabled by AMD FreeSync technology is shipping this month starting from North America and EMEA. The 27-inch display with FreeSync technology eliminates screen tearing and stuttering. It comes with WQHD (2560 x 1440) resolution, a 144 Hz refresh rate, an 1-ms LCD response time, and an edge-to-edge frameless design.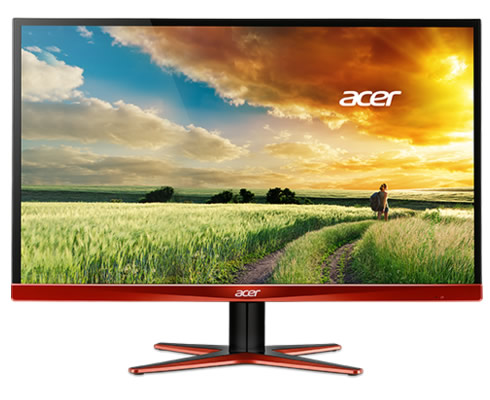 The Acer XG270HU supports multiple interfaces (HDMI 2.0, Dual-link DVI, and DisplayPort), as well as low-dimming technology that adjusts screen brightness when working in non-optimal lighting conditions, and a blue light filter to reduce blue light exposure.
The monitor is available in the US at US$499 and in EMEA with a starting price of €499.
FreeSync is AMD's frame synchronization technology and answer to NVIDIA's G-Sync. Both technologies work to eliminate frame tearing when the refresh rate of the graphics card is not in sync with that of the monitor and also remove the input lag associated with enabling vertical synchronization (V-Sync).
But unlike Nvidia's G-Sync which relies on a specific module licensed by NVIDIA, FreeSync requires no proprietary hardware and depends on a part of the DisplayPort standard called Adaptive Sync.
This should mean more affordable AMD FreeSync-compatible monitors as manufacturers don't have to pay any hardware licensing fees to AMD. Besides ACer, AMD FreeSync capable monitors currently available inllude the following :

• BenQ XL2730Z (27-inch, resolution: 2,560 x 1,440 pixels) - US$599
• LG 34UM67 (34-inch, resolution: 2,560 x 1,080 pixels) - US$649
• LG 29UM67 (29-inch, resolution: 2,560 x 1,080 pixels) - US$449
Benq is also offering the G-Sync-enabled 24-inch BenQ XL2420G at a suggested retail price (SRP) of US$649. The ASUS ROG Swift PG278Q, a 27-inch G-Sync monitor, had a similarly stiff SRP of US$799. The BenQ XL2420G is currently retailing on Amazon for about US$530.