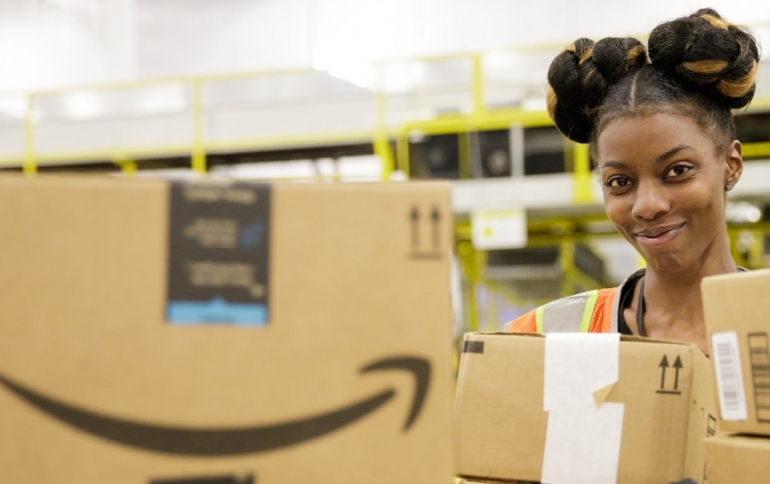 Amazon Raises Minimum Wage to $15
Amazon is increasing its minimum wage to $15 for all full-time, part-time, temporary (including those hired by agencies), and seasonal employees across the U.S. - effective November 1.
The new Amazon $15 minimum wage will benefit more than 250,000 Amazon employees, as well as over 100,000 seasonal employees who will be hired at Amazon sites across the country this holiday.
"We listened to our critics, thought hard about what we wanted to do, and decided we want to lead," said Jeff Bezos, Amazon Founder and CEO. "We're excited about this change and encourage our competitors and other large employers to join us."
Amazon's public policy team will also begin advocating for an increase in the federal minimum wage.
"We will be working to gain Congressional support for an increase in the federal minimum wage. The current rate of $7.25 was set nearly a decade ago," said Jay Carney, Senior Vice President of Amazon Global Corporate Affairs. "We intend to advocate for a minimum wage increase that will have a profound impact on the lives of tens of millions of people and families across this country."
Amazon has been facing severe backlash over the treatment of its warehouse workers. Sen. Bernie Sanders (I-VT) has previously taken aim at the company's median salary of around $28,000, claiming that one in three Amazon workers in Arizona are on public assistance. A recent Amazon SEC filing put the median salary at $28,446 (implying half its workers are earning less). A $15 hourly salary for an employee working 40 hours per week translates to a gross yearly income of $31,200 before overtime, or about $30,000 per year with two weeks unpaid vacation.
The company also announced that it would be imposing a minimum wage of £9.50 in the UK (up from £8.50), rising to £10.50 (previously £8.20) for employees in the expensive London area. The UK's Living Wage Foundation defines a living wage as £8.75 across the UK, rising to £10.20 in London. Amazon's new minimums exceed both.