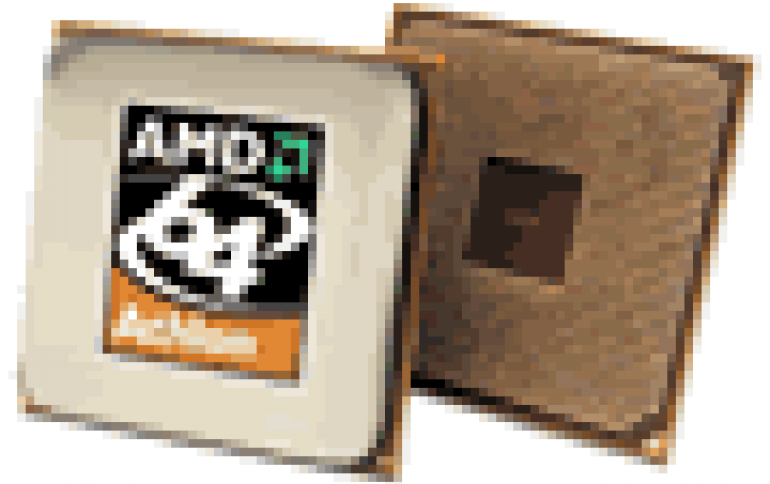 AMD aims to boost its share of the notebook-CPU market to 12-15%
With the introduction of its 64-bit enabled Turion 64 processor, Advanced Micro Devices (AMD) is looking to push its market share in the notebook-CPU segment to 12-15% in 2005, compared to the 5-8% share it had previously, according to sources at Taiwan PC makers. AMD, together with a number of leading vendors, including Hewlett-Packard (HP), Acer, Asustek Computer and PC distributors, will wage a promotional campaign worldwide on April 18 to promote the Turion 64-based notebooks, the sources said.

Vendors participating in the campaign will unveil new notebooks built using AMD Turion 64 2800+ and 3000+ CPUs, with power consumption averaging 25W or 35W, depending on models, the sources noted.

Although AMD has set the prices of its Turion 64 CPUs about 13% cheaper, on average, than Intel's Pentium M (Dothan) processors, some vendors have suggested that AMD needs to aggressively lower Turion 64 CPU prices to around 25% lower than P4 M CPUs, in order to gain market share from Intel, the sources said.

The sources also pointed out that HP might raise the proportion of AMD-based notebooks to 50% of its total sales in 2005, from about 20-30% in 2004, citing speculation in the market.

Acer expects its shipments of AMD-compatible notebooks to increase 20-30% in 2005, from about 1.0-1.2 million units it shipped in 2004, said company sources. Acer shipped 3.9 million notebooks worldwide last year, according to data from International Data Corporation (IDC).

Asustek plans to launch five or six AMD-based notebooks this year, compared to just one or two models launched a year previously, said company sources. Shipments of AMD-compatible notebooks accounted for 5% of Asustek's total shipments of 700,000 own-brand notebooks last year.