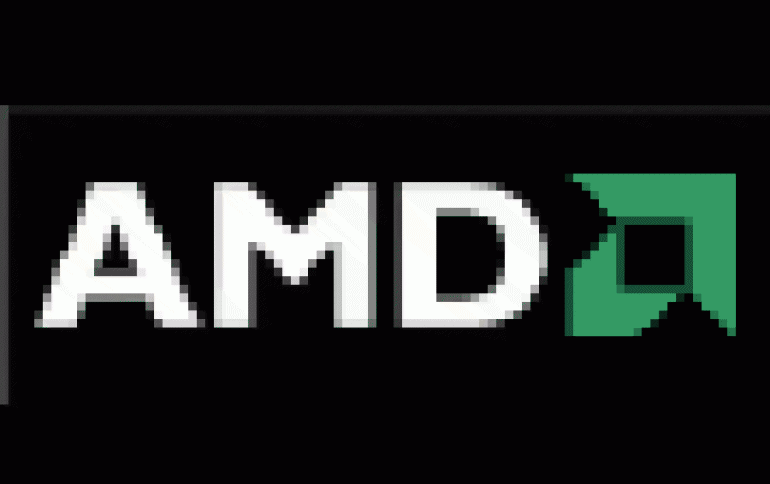 AMD Trinity Low-power APUs Introduce The HD Media Accelerator
AMD's hopes that its second-generation ultra-low voltage (17W ULV) APU, codenamed "Trinity," which will be available later this year, will take on Intel's Ivy Bridge chips in the low-power ultrabook market, by offering the experience enabled by the AMD 2011 APU (35W) at half the power. "Trinity" uses the next-generation "Piledriver" modular CPU core for improved notebook compute performance of up to 29%, as compared to AMD's "Llano" first generation AMD A-series APU.

AMD claims that the "Piledriver" CPU core combined with AMD Radeon HD 7000 discrete-class graphic cores provides up to 56% more graphics performance boost in notebook games and the increasing number of applications that utilize massively parallel computing.

With "Trinity" AMD will introduce AMD HD Media Accelerator, which includes a collection of new AMD technologies that will enhance the high-definition multimedia experiences.

AMD "Perfect Picture HD" is an image, video processing and display technology that automatically makes images and video better with color vibrancy adjustments, edge enhancement, noise reduction and dynamic contrast fixes.

AMD "Quick Stream technology" will offer smoother, virtually uninterrupted video streaming, eliminating the delay for videos to "buffer"

AMD "Steady Video technology" is another exclusive feature based on AMD Accelerated Parallel Processing Technology designed to eliminate shakes and jitters during the playback of home video. First introduced last June, the next generation of AMD Steady Video technology will now be delivered via a web browser plug-in to watch streamed video on the most popular browsers, as well as for videos stored locally.

In addition, AMD's software partners are integrating these technologies into their programs. Applications like ViVu VuRoom help enable high-quality, multi-party HD videoconferencing right from a laptop or desktop display. VuRoom leverages the AMD?s Universal Video Decoder (for decoding multiple HD video streams and compressing to efficient h.264) in addition to AMD Steady Video technology and AMD Perfect Picture HD.

vReveal, from MotionDSP, makes it simple to organize, fix, edit, and share videos. With vReveal?s "one-click fix," users get good-looking results virtually in seconds designed to be free of poor lighting, bad color and shake. vReveal has been optimized to take advantage of the parallel computing capabilities available in AMD APUs and GPUs. vReveal implemented its clean up algorithms in OpenCL and runs them on the GPU shaders within the APU. This leaves the CPU free to do other tasks while the GPU cleans up videos.

AMD is also working with ArcSoft to enable a differentiated media streaming solution that helps improve image quality while making content more accessible at home. While ArcSoft works on perfecting the product that displays video playback across different screen sizes and devices, the AMD HD Media Accelerator will help optimize the content for the bigger screen. The "Trinity" APU could enable, for example, up-convert the video to 1080p, help clean up shaky footage shot from a smartphone, convert or edit a clip.