Apple Watch Available In Select Stores
Apple Watch went on sale on Friday to the first group of people who had ordered one two weeks ago, as it is available from only a handful of upscale boutiques and department stores. Those who haven't ordered one will have to wait, since Apple's retail stores won't have them, with the company taking orders over the Internet only for delivery as late as July.
Apple is trying to present the watch as a fashion item rather than just another techie gizmo. Maxfield in Los Angeles is carrying the watch, along with boutique and department stores such Colette in Paris, in London, Tokyo, Berlin and some authorized resellers in China and Japan.
Paired with an iPhone, the watch allows users to check email, listen to music and make phone calls. It also monitors heartbeats or tracks calories burned during a workout.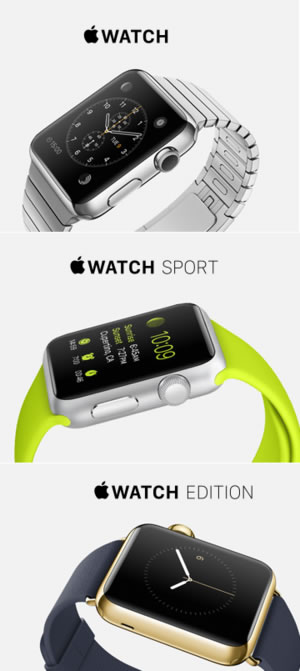 Online reviews have reported that smartwatch could make life easier for people on the move, but gave it poor marks for battery life and slow-loading apps.
Using the device
If you are one of the lucky buyers of an Apple Watch, the first thing you'll have to do right after unpacking it is to update your iPhone's software in order to pair it with the new device. You need at least iOS 8.2. You also need the password for your Apple ID account.
Then you can pair the Apple Watch with your iPhone through the Apple Watch app. By using your iPhone camera, shoot the watch animation, which has an embedded code so the phone knows to connect to that specific watch. Then you are reacy to install watch versions of apps already on your phone.
By pressing the dial, known as the Digital Crown, you can toggle between the watch face and the menu of apps. By double pressin git, you get your most recently used app. A hard press gets you the Siri voice assistant. You can turn the dial to zoom, scroll or flip through menus. My instinct was to turn the dial like a knob or even slide your finger over it.
The other button on the Watch bring up your friends - favorites from your phone's contact list and what you add under "Friends" in the iPhone's watch app. You can call or message or send doodles and vibrations if your friend has an Apple Watch. This button can be also used in order to activate Apple Pay at retail stores.
Swiping down gets notifications, swiping up gets you Glances - weather, calendar and stock quotes. Swipe left and right to go through the various Glances. One of the Glances is for the Activity app - the watch can nag you when you've been sitting too long.
By tapping a bit harder on the screen (Force Touch) you can activate other functions - change from app to app or choose other designs and options.
More than 3,000 apps are initially available for the Apple Watch, according to the company.
The watch also uses the GPS sensor on your phone to measure distance during workouts. You can also listen to music or view photos stored on the device.
Gadget repair firm iFixit said Apple also appeared to be promoting the watch's inner workings, complicating a detailed analysis of its origins from underlying parts suppliers.
The watch, which comes in 38 variations. U.S. prices range from $349 for the Sport version to $10,000 and more for the gold Edition