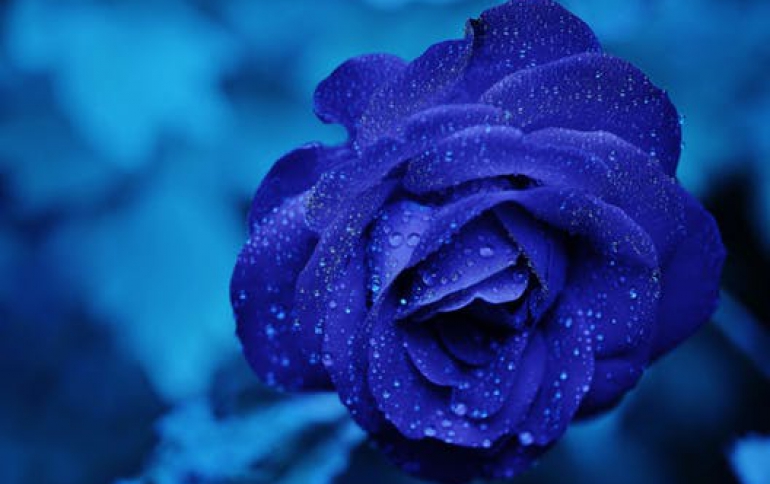 ASUS Announces P5WD2 Premium Motherboard with New Intelligent Features
ASUSTeK today introduced the P5WD2 Premium motherboard based on the newly released Intel 955X chipset. To provide a computing solution that blends into users' daily life, the all-new motherboard incorporated ASUS Intelligence (AI) features, which delivers enhancements in TV functions, wireless connection, noiseless cooling and automatic performance adjustment. Combined with support for the dual-core CPU platform, the P5WD2 Premium is a complete package made for complex multi-tasking and a comfortable computing experience.

"The P5WD2 Premium with AI Life Features brings lifestyle and personal computing together. It's excellent for entertainment with Digital TV connection and Dolby audio, and increases productivity with the latest processing technology and wireless networking," said Joe Hsieh, Director of ASUS Motherboard Business. "We don't want people to change their way of life for a computer. Instead, let us improve the quality of your life."

The P5WD2 Premium is the first motherboard of the all-new AI Life Series. It offers several new intelligent innovations: WiFi-TV Card, AI Quiet and Stack Cool 2.

WiFi-TV Card

Wireless connectivity and entertainment are the key words of personal computing in the 21 st Century, and the AI Life motherboard delivers both in one card.

Total Wireless Solution

Offering IEEE 802.11a/b/g standards all in one add-on card, the WiFi-TV PCI card allows convenient wireless connection to the Internet and other digital devices. Share photos, videos and MP3 music files between the wireless devices at home without the tangling wires. In addition, the unique setup wizard greatly simplifies the process for building a wireless network.

The Next TV

No need to spend extra money to own PVR (personal video recording). The WiFi-TV care, with TV tuner functions, lets users watch, record, pause and even replay your favorite scenes and sport plays in real time! It offers analog TV, digital TV with DVB-T standard, and FM radio! The analog TV/digital TV combo presents the most flexible way to enjoy regular and digital TV (where available) with a single on screen switch!

AI Quiet

With PCs serving as the entertainment centerpiece and playing a bigger role in our lives, quiet operation is in high demand. No one wants to hear the cooling fan spinning when watching a movie or listening to music. The ASUS AI Quiet function dynamically controls CPU speed and reduces temperature and fan speeds when peace and quiet are what you desire.

Stack Cool 2

Stack Cool 2 is a fan-less and zero-noise cooling solution offered exclusively by ASUS. It effectively transfers heat generated by the critical components to the other side of the specially designed PCB (printed circuit board) for effective heat dissipation. The result is a temperature decrease of up to 20˚C degrees!

Intel 955X chipset

The Intel 955X is the latest chipset designed to support maximum 8GB dual-channel DDR2 667 architecture, 1066/800 FSB (front-side-bus), PCI Express x16 graphics and dual-core CPU. Easily build an entertainment PC or create a multimedia environment with its exceptionally high bandwidth. Together with the 4 Serial ATA ports enabled through the SATA 3Gb/s RAID controller integrated in the ICH7R Southbridge, the Intel 955X satisfies multi-task processing and data security.

Superior performance

Enjoy the extraordinary power of the dual-core CPU. The advanced processing technology contains two physical CPU cores with individually dedicated L2 Caches to satisfy the rising demand for more processing power. To attain top memory performance, ASUS engineers successfully unleashed the true potential of DDR2 memory. Native DDR2 800 support maximizes system performance by eliminating the bottleneck when overclocking both the CPU and memory.

Universal PCI Express

The Universal PCI Express technology offers utilization flexibility of the Southbridge PCI Express interface. It enables users to plug in an additional PCI Express graphics card to set up a dual graphics card platform on a single motherboard. ASUS' own smart quick switch further detects how users installed their PCI Express devices, and intelligently reroutes the PCI Express lanes for optimized bandwidth allocation.

Specification summary:
Chipsets: Intel 955X/ICH7R
FSB: 1066/800/533MHz
Memory: DDR2 800/677/533
Expansion: 1 x PCIe x16, 1 x Universal PCIe (up to x4 mode), 1 x PCIe x1, 3 x PCI slots
Dual-Gigabit LAN
6 Serial ATA 3Gb/s ports including 1 external port
WiFi-a/b/g (optional)
DTV (DVB-T)/Analog TV/FM Radio (optional)

For more details on the ASUS P5WD2 Premium motherboard and ASUS AI Life Features, please visit the company homepage at www.asus.com .