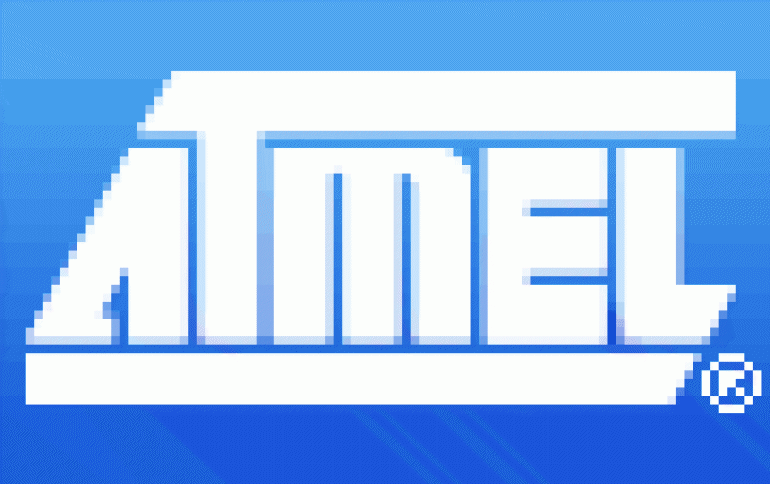 Atmel announces new IC enabling 8x DVD dual-layer write
Atmel(R) Corporation announced the availability of two new laser diode drivers for 8x DVD dual-layer write speed. The new devices extend Atmel's existing family of laser diode drivers with Low Voltage Differential Signals (LVDS) for enhanced write speed. The ATR0839 and ATR0849 support DVD+/-RW/CD-RW combo drives with up to 16x writing speed for DVD+/-RW and 52x for CD-RW. Due to their maximum output current of more than 700 mA, they also support a write speed of 8x for the new dual-layer DVD+/-RWs. Since these new devices are provided in very small packages, they are particularly suited for small SLIM drives in notebooks, as well for half-height drives used in desktop PCs and consumer DVD recorders.

The two new devices provide four-channels, one read channel and three write. The write channels are controlled by LVDS signals. Since the LVDS termination is on-chip, system designers can save three resistors in their bill of materials, which helps reduce space and cost. The two outputs can be used either for DVD laser diodes with a wavelength of 650 nm or for CD laser diodes with a wavelength of 780 nm.

An integrated oscillator reduces laser mode hopping during read mode. With four resistors, the oscillator's frequency and swing can be set for each output separately. The ATR0839 enables the oscillator by LVDS signals. The ATR0849 performs this function by CMOS-compatible single-ended signals.

Samples of the ATR0839 and ATR0849 are available now in very small QFN24 packages, which are both Pb-free and green. Atmel is the only supplier offering such a product in a package measuring only 4 mm x 4 mm x 0.9 mm. Both devices will also be available soon in pin-compatible QFN packages with the exposed pad on top. Pricing for each of the devices starts at 2.60 US$ in quantities of 10 k.