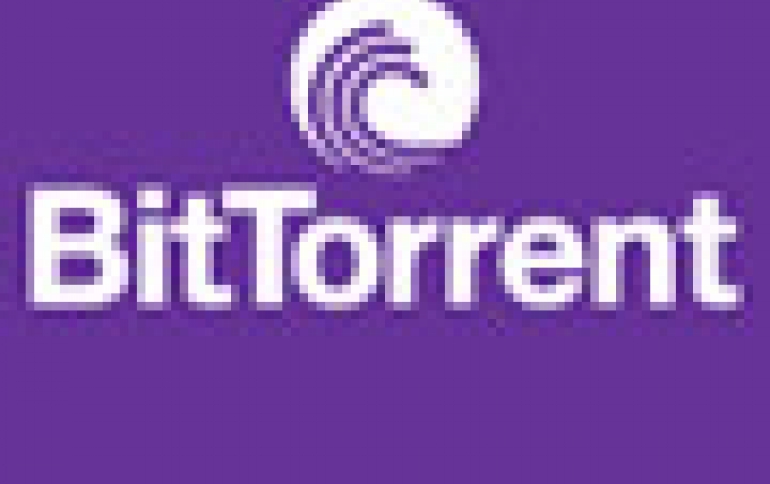 BitTorrent Launches μTorrent 3.0
BitTorrent today launched μTorrent 3.0, the latest version of the popular software client that makes it easy for users to find, get and play massive files over the Internet. In addition to μTorrent's core downloading capabilities, the new software reveals new features. Streaming, also known as progressive downloading, enables people to preview a file long before it's fully downloaded. Remote access empowers people to access their μTorrent client via a Web interface or from μTorrent's Android app. Ratings and Comments aggregate the collective wisdom of the community to ensure the quality of torrent downloads. And a new drag-and-drop sending box makes it easy to share personal content, e.g. large smart phone videos and hi-res photos, directly with friends or social networks.
The company also released a beta of a new app called μChat. It enables users of both μTorrent 3.0 and BitTorrent Chrysalis clients to communicate with other people from within the software, all leveraging a patent-pending distributed architecture.
What's new in μTorrent 3.0
- Streaming: Watch videos within seconds with progressive downloading - no need to wait for the entire file to download.
- μTorrent Remote: Start, stop, and monitor torrent downloads on the go. Access the μTorrent client from any Web browser (visit https://remote.utorrent.com to sign up), or download the beta of our Android app.
- Ratings and Comments: Ratings enables the collective wisdom of the community to ensure the quality and security of downloaded torrents.

- Drag-and-Drop Sending: Send massive personal files - e.g. home movies, smart phone videos and hi-res photos - directly from μTorrent. Select a file on your computer, drag it into the μTorrent "Drop files to send" box and μTorrent will create a Web link. Send the link via e-mail, social media post or similar to share your content.
- Simplified UI: Minimize parts of the μTorrent interface with a click.
- Portable Mode: Run the μTorrent client directly from a USB key and take it anywhere.
- Stability etc.: Under-the-hood improvements including a focus on stability as well as improved Web seeding to add speed and reliability to the process of finding the original source of a single-source file.
- μChat app (beta): Chat with other μTorrent users around the world in real-time by installing this optional app.