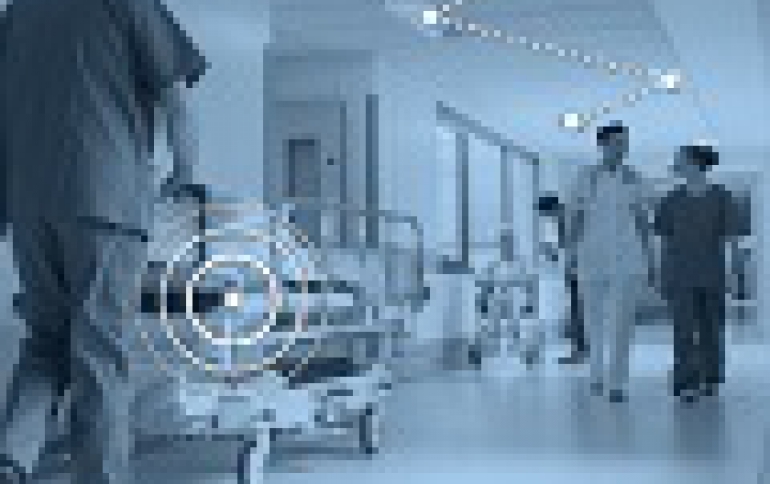 Bluetooth Gets Mesh Networking Capability
The Bluetooth technology now supports mesh networking, allowing Bluetooth proponents to target a whole new machine-to-machine, industrial Internet of Things (IoT) market.
The new mesh capability enables many-to-many (m:m) device communications and is optimized for creating large-scale device networks. It is suited for building automation, sensor networks and other IoT solutions where tens, hundreds, or thousands of devices need to reliably and securely communicate with one another.
Bluetooth mesh enables inherently self-healing networks with no single points of failure. It supports thousands of nodes with industrial-level performance, and provides industrial-grade security for protection against all known attacks.
Bluetooth mesh delivers global interoperability that assures products from different vendors work together.
A full-stack approach defines the low-level radio up to the high-level application layer, ensuring all aspects of the technology are fully specified. According to the Bluetooth Special Interest Group (SIG), multi-vender interoperability testing is conducted during the specification development process, not after specification release.
Bluetooth 5 already offers higher data rate and longer range, but Bluetooth Mesh extends the range further, creates a larger scale network, while reducing the number of antennas required for the network.
The Bluetooth mesh networking specifications, as well as the tools required to qualify Bluetooth products with mesh networking support, are now available at the Bluetooth website. Bluetooth mesh networking operates on Bluetooth Low Energy (LE) and is compatible with core specification version 4.0 and higher.
Other mesh protocols such as ZigBee, Z-Wave and Thread, all lack a native position in mobile devices (and other major platforms such as digital voice assistants), so Bluetooth also leverages the weight of the mobile ecosystem which is important for any consumer-facing application, such as smart home.
All the legacy protocols use routed mesh architectures, compared to the "managed flood" architecture of Bluetooth Mesh. Bluetooth's "managed flood" architecture hopes to enhance power performance by allowing low power nodes to be "sleepy," awakening to collect queued messages and respond.
With the rollout of Bluetooth Mesh, the entire Bluetooth community appears excited by the prospect of applying Bluetooth Mesh to lighting in buildings. The most popular Apple HomeKit product is Philips Hue, which connects lights via ZigBee, after all.
CSR, now owned by Qualcomm, initiated the movement for Bluetooth Mesh. While the company has gone ahead with the rollout of its proprietary CSRmesh, Qualcomm is also a member of the Bluetooth SIG, which worked on Bluetooth Mesh.
Qualcomm says it supports the Bluetooth Special Interest Group (SIG) mesh networking standard with the new "Qualcomm Bluetooth mesh," a SIG mesh implementation and "evolution of CSRmesh connectivity."
Qualcomm Bluetooth mesh is planned to be supported on all of Qualcomm Technologies' future generations of Bluetooth Low Energy products, starting with the QCA4020 and QCA4024 connectivity system-on-chips (SoCs) through engineering samples available today, followed by anticipated commercial availability in September 2017.
"We've been a champion of mesh for Bluetooth wireless technology for several years now and have worked closely with the Bluetooth SIG to help bring about the standardization of Bluetooth mesh," said Joseph Bousaba, vice president, product management, Qualcomm Technologies, Inc. "Our years of proven experience and commercial success with CSRmesh offer our customers the opportunity to rapidly develop differentiating product features and performance enhancements, with efficient low power consumption. The arrival of the Bluetooth SIG's mesh technology is a significant step towards industry standardization and adoption and will help bring interoperability to Bluetooth devices and new use cases like lighting, indoor positioning and asset tracking for the Internet of Things."
Qualcomm Bluetooth mesh is designed to enable the development of standards-based solutions that are fully compatible with Bluetooth SIG mesh networking specifications, enabling devices to communicate with each other in a mesh network.
Some 150 companies were involved in the development of Bluetooth Mesh. Several companies, including ARM, Cypress Semiconductor, Ericsson and Silicon Labs have joined the Bluetooth SIG's Bluetooth Mesh announcement, voicing their support for the new standard.