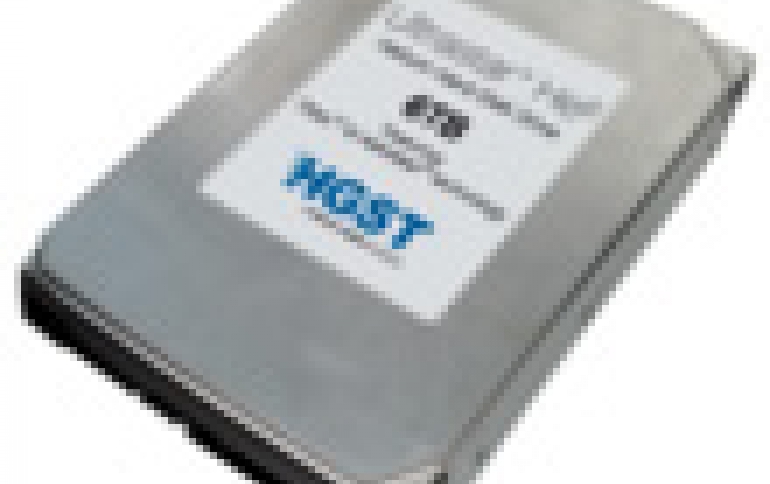 Buffalo Launches First NAS With HGST Helium-Filled Drives
Buffalo has made available the TeraStation 7120r Enterprise 72 TB 2U Rackmount NAS (TS-2RZH72T12D), the first enterprise-class network attached storage (NAS) model with 6 TB HGST Ultrastar He6 helium-filled drives. Buffalo?s NAS offering delivers improved efficiency by utilizing the first hermetically sealed helium hard drive intended for massive scale-out environments. Enabled by the Ultrastar He6 drive, this 2U rack mountable NAS system offers a 72 TB capacity.
The TeraStation 7120r is featuring the Intel Xeon E3-1275 quad-core processor, 8 GB of DDR3 RAM and 12-6 TB enterprise-class Ultrastar He6 hard drives. It is VMware Certified and Citrix Ready, and support for RAID 0/1/5/6/10/50/51/60/61 provides continuous data protection for business critical data and increased fault tolerance and data availability. TeraStation 7120r Enterprise is packed with features such as Active Directory support, disk quota support, share level replication, quad gigabit Ethernet ports supporting link aggregation up to 4 Gbps, hot-swap hard drives, iSCSI targeting and add-on PCI-Express card support with approved devices.
Due to the advanced HelioSeal process, HGST has included additional capacity into the traditional 3.5 inch form factor by replacing the air inside the drive with helium. Helium is much lighter than air and therefore decreases the amount of turbulence caused by the spinning disks within the drive. The Ultrastar He6 helium-filled drive also runs 30% quieter than a typical enterprise HDD.
According to HGST, the Ultrastar He6 helium-filled drive features the following TCO benefits when compared to a typical 3.5 inch air-filled 5 platter 4 TB drive:
- 50% more capacity at 6 TB
- 23% lower idle power at 5.3 Watts
- 49% better Watts/TB
- 4-5°C cooler
- 50g lighter weight at 640g
All Buffalo TeraStation NAS solutions are backed by a limited three-year warranty. An optional five-year extended warranty is available for all TeraStation NAS solutions.
Currently shipping in Japan, the TeraStation 7120r Enterprise 72 TB TS-2RZH72T12D will be available in the U.S. and Canada an estimated MSRP of $19,999.99. Buffalo plans to launch a variety of NAS models in various additional capacities with Ultrastar He6 drives later this year.