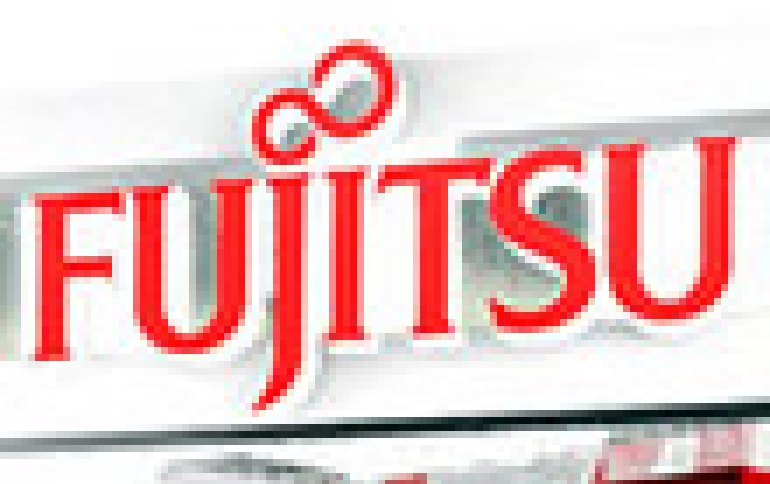 Fujitsu Launches New GS21 Series Mainframes Featuring New Processors
Fujitsu has made available in Japan its new mainframe models, consisting of the super-scale FUJITSU Server GS21 2600 model group and the mid-, large-scale FUJITSU Server GS21 2400 model group, all equipped with newly developed processors. The company also announced the availability of FUJITSU Software GSS21sx.
The new models use a system-on-chip design with the latest CMOS technology to boost transaction-processing performance up to 40% over previous models, while also increasing reliability, slash power consumption by up to 50% and reduce required floor space by approximately 70%. Each chipset hosts up to 8 cores, equipped with a 256 KB primary cache, as well as a secondary cache of up to 24 MB, an I/O processor, a memory controller, and a system controller.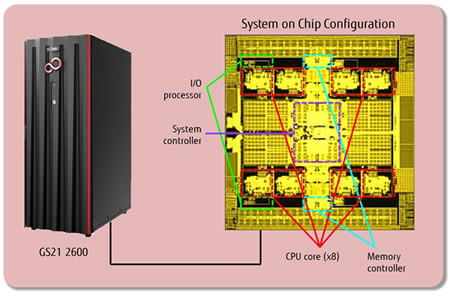 The new models also offer both hardware and software enhancements that enable a larger number of virtual I/O configurations of over 10 VM.
The GSS21sx Data-Utilization Pack software provides direct access from an open server to GS21 Series network databases and relational databases via a standard SQL interface.
FUJITSU Software WSMGR for Web, open-server software for using GS21 Series mainframes from mobile terminals such as smart devices, is now bundled with a GUI customization tool.
Also newly available is Mainframe Connect, a solution that lets users rapidly deploy SFA/CRM environments that link mobile devices to GS21 Series mainframes. Mainframe Connect is an all-in-one solution providing WSMGR for Web deployment support, terminal interface design support, and secure network services that include user authentication and ID management.
In addition, the use of a front-intake, rear-exhaust cooling system, and redesigned power and signal cable runs allow both conventional underfloor wiring and in-ceiling wiring, making these systems easier to deploy in datacenters, and reducing the expense of dedicated air-conditioning equipment and floor installations.
Mainframes continue to play a central role in social infrastructure systems and mission-critical enterprise systems that need to run reliably 24 x 7.
The new models in the GS21 Series will be exhibited at Fujitsu Forum 2014, running May 15-16 at the Tokyo International Forum in Tokyo.
| Model Name | Pricing & Fees (excl tax) | Shipment |
| --- | --- | --- |
| GS21 2600 model group (35 models) | From JPY 11,382,000/month | Rollout begins end of Sept 2014 |
| GS21 2400 model group (29 models) | From JPY 1,015,000/month | Rollout begins end of Sept 2014 |
| GSS21sx (basic pack) | From JPY 837,000/month | From end of Sept 2014 |
| GSS21sx Data-Utilization Pack | From JPY 227,000/month | From end of Sept 2014 |
| WSMGR for Web (v7.2L30) | From JPY 130,000 and up (one-time charge) | Available now |
| Mainframe Connect (solution) | From JPY 290,000/month | From May 2014 |