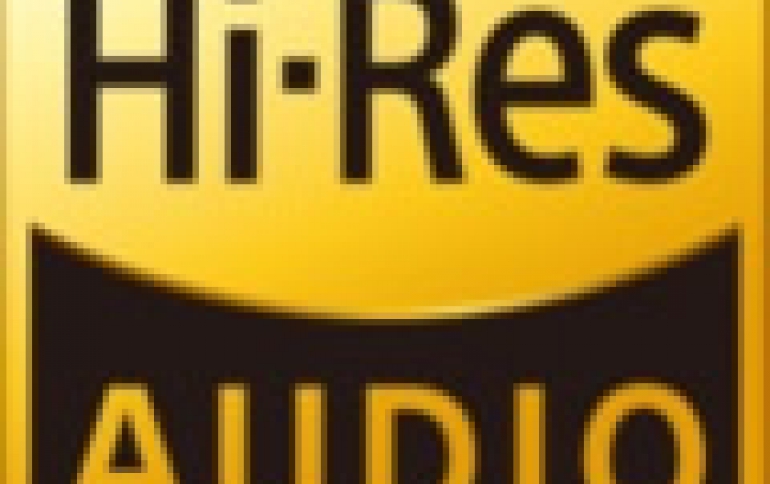 CEA and Japan Audio Society to Jointly Promote Hi-Res Audio
The Consumer Electronics Association (CEA) and the Japan Audio Society (JAS) are partnering to help promote and support the marketplace growth of High-Resolution Audio (Hi-Res Audio or HRA) devices and content. The two organizations have agreed to make the HRA logo, developed and administered by JAS, available for use by CEA members. CEA also has agreed to utilize and promote the logo to its members and consumers.
The Hi-Res Audio logo, which currently is only available for use by JAS members, will be offered to CEA member companies via a licensing agreement with JAS for use in product promotion, advertising and merchandising efforts. In support, CEA will promote the HRA logo at the 2015 International CES, produced by CEA, and throughout the coming year. CEA will leverage its media relations and marketing tools as well as its online presence and social media properties to promote the availability of the logo to CEA members and to encourage consumers to look for the logo as they shop for HRA devices and music.
Earlier this year, CEA and DEG: The Digital Entertainment Group and The Recording Academy, announced a formal definition for HRA, in partnership with Sony Music Entertainment, Universal Music Group and Warner Music Group. The organizations and companies agreed to define HRA as, "lossless audio that is capable of reproducing the full range of sound from recordings that have been mastered from better than CD quality music sources." Separate from this definition, the organizations also agreed to designate four different Master Quality Recording categories, each of which describes a recording that has been made from the best quality music source currently available.

Currently, more than 50 CE companies are offering an array of HRA-capable products, at a variety of price points. In conjunction, music labels are expanding their HRA catalogs online with tens of thousands of HRA albums already available for download across every music genre. Every major music label has expressed support for HRA, including Sony Music Entertainment, Universal Music Group and Warner Music Group, in addition to independent labels.