CES: Dell to Let Apple Users Control iPhones From Their Laptop
Dell Technologies Inc. said on Thursday it is releasing Mobile Connect, a software that will let users mirror their iPhone's screen on Dell laptops.
The feature will roll out in coming months as an update to Dell's Mobile Connect software, which added similar functionality for Android handsets in 2018. The update, will also let Dell users drag photos, videos and other files from their iPhone to their PC. The software requires the download of an iPhone app and works with Dell XPS, Inspiron, Vostro and Alienware laptops running Windows 10.
People using Mobile Connect with an iPhone were previously able to get notifications and send texts. Dell said more than 150 million calls and texts have been sent via the software, with half of those happening via Apple devices.
Dell at CES 2020
Dell Technologies also today unveiled new products and software across its premium Latitude, XPS and displays portfolios.
The company introduced the Latitude 9000 series, designed to be smaller and thinner than ever before, with a larger display. The new Latitude 9510 delivers the longest battery life of any 15-inch business PC with a target of up to 30 hours, 5G-ready design, powerful audio features and intelligent productivity solutions.
Starting at 3.2 pounds, professionals can travel light without carrying the extra weight of battery chargers, adapters or speakerphone pucks needed for a work day. The large screen size, along with Intel Wi-Fi 6 (Gig+) and 5G mobile broadband capabilities, allow executives to be more productive wherever they need. The design incorporates 5G antennas into the speakers to retain the InfinityEdge display, while carbon blade fans and dual heat pipes offer a quiet and cool-to-the-touch experience. Launching with up to the latest 10th Gen Intel Core i7 processors, the vPro ready Latitude 9510 features a machined-aluminum finish with diamond cut edges.
The Latitude 9510 comes with built-in and automated AI-based optimization technology. The new Dell Optimizer software works behind the scenes to help reduce lags, delays and frustration:
ExpressResponse: Based on user preferences and machine learning with Intel Adaptix Technology, it launches frequently used applications faster, switches quickly between applications and improves overall application performance.
ExpressCharge: AI and machine learning improves battery life utilization based on an employee's battery charge patterns and typical power usage. When critically low on battery, the Latitude 9510 will subtly adjust settings to preserve resources, like dimming the screen. It will also choose the best charging policy, like ExpressCharge Boost, which provides up to a 35% charge in 20 minutes to get running in a crunch.
ExpressSign-in: This senses a user's presence, enabling faster log-in and enhanced security with Dell's PC proximity sensor enabled by Intel Context Sensing Technology and Windows Hello.
Intelligent Audio: The top-firing speakers, amp and four noise-cancelling microphones provide life-like collaboration, while Intelligent Audio allows users to hear and be heard better on conference calls, helping eliminate echoes and background noise.

Dell also today introduced the new XPS 13. Crafted with machined aluminum, carbon fiber, woven glass fiber and hardened Corning Gorilla Glass, the XPS 13 has a flawless finish in a durable, lightweight design.
Dell is delivering its latest engineering feat — narrow bezels on every side, reducing the XPS 13's InfinityEdge borders and creating a smaller and thinner form factor than all other XPS predecessors. With a larger 16:10 display that spans from all four edges, the new 25% brighter XPS InfinityEdge display offers more screen space to multitask throughout the day. This new design delivers a 13.4-inch display in an 11-inch form factor.
The XPS 13 offers 10th Gen Intel Core processors and long battery life. A larger display and touchpad, edge-to-edge keyboard, and one-handed opening strike a balance between aesthetics and functionality. The new XPS packaging includes more sustainable materials and eliminates foam. Available options include the traditional XPS 13 with Windows 10 or the Developer Edition featuring Ubuntu 18.04LTS.
For binge-watchers, Dell Technologies launched Dell Cinema Guide. Windows users can download the app; find television shows and movies across more than 200 streaming services within one content guide; and enjoy it all with the color, sound and streaming of Dell Cinema.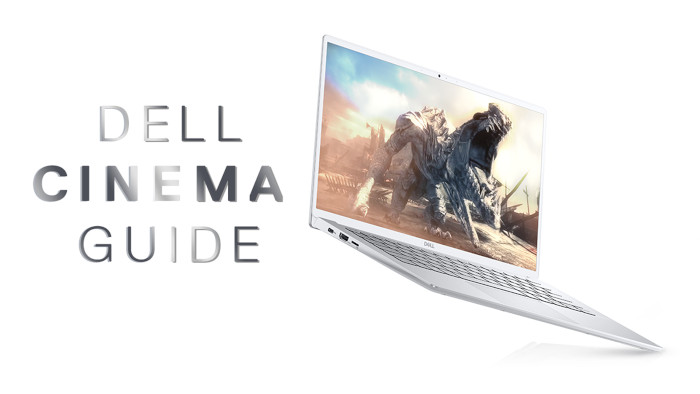 Users can collaborate with the new Dell 86 4K Interactive Touch Monitor that is digitizing yesterday's whiteboard. The Dell 86 4K Interactive Touch Monitor is featuring 4K UHD resolution, 20-point multi-touch, USB-C connectivity, and Dell's Screen Drop Feature which helps improve accessibility and reachability for users of different heights. The Dell 86 4K Interactive Touch Monitor (C8621QT) will be available worldwide on April 10, 2020.
The UltraSharp 43 4K USB-C Monitor (U4320Q) allows users to view content from up to four connected PCs simultaneously to maximize productivity. The height-adjustable 42.5-inch 4K monitor also features USB-C connectivity that delivers up to 90W power.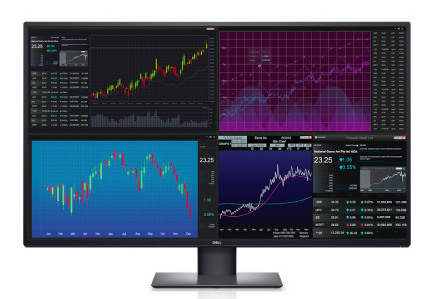 The Dell UltraSharp 43 4K USB-C Monitor (U4320Q) will be available worldwide on January 30, 2020 starting at $1,049.99 USD.
The new UltraSharp 27 4K USB-C Monitor (U2720Q) with VESA DisplayHDR 400 offers wide color coverage including 95% DCI-P3.
With a small, compact base and virtually borderless InfinityEdge, this monitor offers an almost uninterrupted view in a multiple screen setup. It is also available in 25-inch with QHD resolution – Dell UltraSharp 25 USB-C Monitor (U2520Q).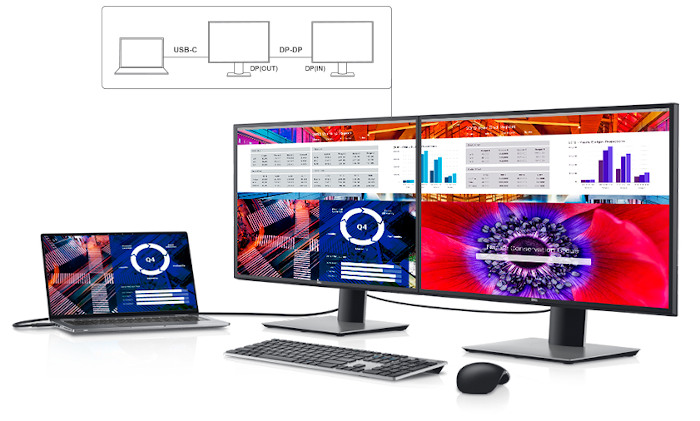 The Dell UltraSharp 27 4K USB-C Monitor (U2720Q) and Dell UltraSharp 25 USB-C Monitor (U2520D) will be available worldwide January 30, 2020 starting at $709.99 USD (U2720Q) and $479.99 USD (U2520Q).
Built for speed with 99% sRGB color coverage, the new Alienware 25 Gaming Monitor features fast IPS technology that offers rich colors, a 240Hz refresh rate and an 1 millisecond gray-to-gray response time, all in native FHD resolution. It also features AMD Radeon FreeSync technology and is NVIDIA G-SYNC Compatible.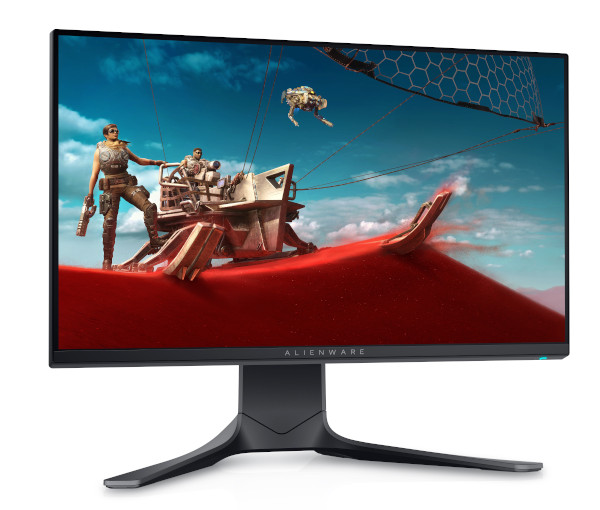 Pricing and availability
Available on Dell.com:
XPS 13, starting at US $999.99, available in the U.S., Canada, Sweden, UK, Germany and France Jan. 7 and available globally in February.
XPS 13 Developer Edition, starting at US $1,199.99, available in the U.S., Canada and select European countries in February17.
Dell Cinema Guide, available to download now on any Windows 10 PC for free via the Microsoft store.
Dell Mobile Connect with iOS data transfer and screen mirroring will be available to download for free from the Microsoft Store and come pre-installed on all Dell consumer systems this spring.
Latitude 9510, starting at US $1,799.00, available globally March 26.
Dell 86 4K Interactive Touch Monitor (C8621QT) available globally April 10. Pricing to be shared near availability date.
Dell UltraSharp 43 4K USB-C (U4320Q), starting at US $1,049.99, available globally Jan. 30.
Dell UltraSharp 27 4K USB-C Monitor (U2720Q), starting at US $709.99, available globally Jan 30.
Alienware 25 Gaming Monitor (AW2521HF), starting at US $499.99, available globally March 11.