CES: Pioneer Unveils Improved 3D-LiDAR Sensor, 3D Data Collection LiDAR kit
Pioneer Smart Sensing Innovations Corporation (PSSI,), a subsidiary of Pioneer Corporation, has developed the "next-generation 3D-LiDAR sensor" capable of scanning at distances of up to 500m.
Developed in cooperation with Canon, the prototype 3D-LiDAR sensors is designed for level three or higher autonomous vehicles.
The 1550nm wavelength sensor model offers an extended measurement distance by taking advantage of transceiver (transmitter/receiver) technologies developed by SK Telecom Co., Ltd. The new sensor is capable of high resolution and measurement at distances of 500m. A model available in Short Range, Medium Range, Telescopic and Angle versions will enter mass-production in Autumn 2020.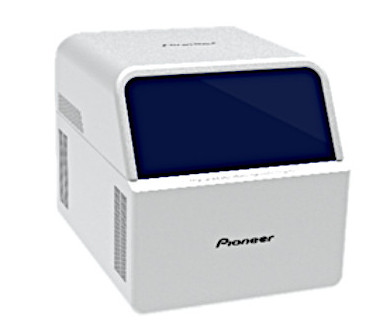 PSSI says it can develop software that will enable the high-precision object detection and vehicle localization using various types of LiDAR sensors.
PSSI is also showcasing at CES a mass-production model of the 3D-LiDAR sensor (wavelength 905nm), which utilizes the Micro Electric Memory Systems (MEMS) mirror-based scanning method and Canon's optical technologies.
The company has also developed a 3D Data Collection LiDAR kit, designed to be fitted onto vehicles. The LiDAR kit is an all-inclusive solution that consists of hardware that integrates a 3D-LiDAR sensor, a camera, a global navigation satellite system (GNSS) and software algorithms for object recognition, localization and change point detection.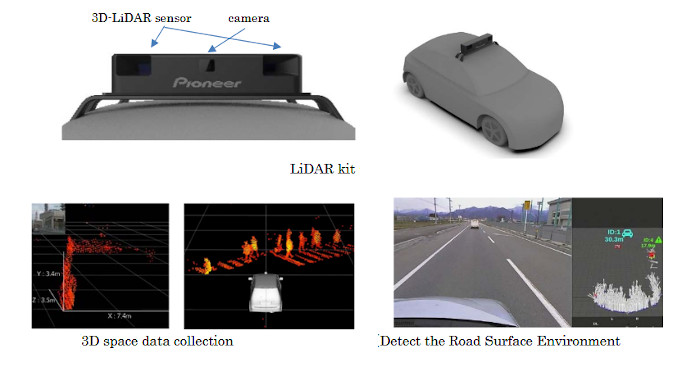 The prototype showcases at CES incorporates the "d'Action 360 S (DC5000)" 360-degree camera manufactured by Car Mate Mfg. Co., Ltd.
The system can be easily installed on various types of vehicles and accurately detect the position, distance, shape and other aspects of an object around the vehicles. The system also collects 3D data without requiring any complicated adjustments. This kind of data can be used to create maps besides or for marketing purposes.
PSSI plans to release the LiDAR kit in autumn 2020.