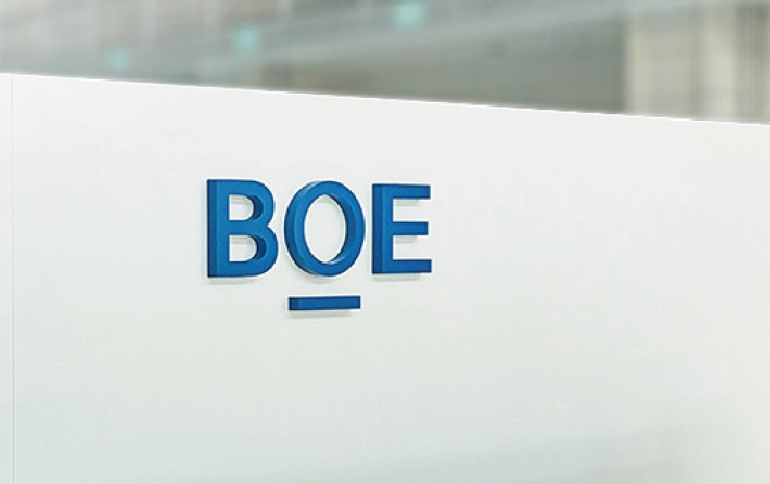 China's BOE to Become Top FPD Supplier This Year
Chinese BOE in 2019 will surpass LG Display to become the world's largest flat-panel display (FPD) supplier, according to IHS Markit.
BOE's share of FPD production capacity in 2019 is projected to rise to 17.7%, edging out LGD for the first time ever, IHS said. BOE in 2019 will expand FPD production capacity to more than 59 million square meters as it ramps up production at its B9 10.5G LCD factory and its B11 6G flexible AMOLED fab.
With plans to build even more LCD and AMOLED fabs, BOE will solidify its leadership position in the coming years, with more than 78 million square meters of capacity and a 21% market share in 2023. This represents rapid progress from just a 10% market share four years ago.
China is trying to become the world's top display manufacturing region. Before 2011, China's front-end FPD production capacity was negligible, while Korea accounted for almost 50% of the global market. However, backed by wide-ranging central government policy support and regional government financial assistance, China rapidly increased its share to 23% by 2015, IHS noted.
In 2019, China's capacity has risen to more than 153 million square meters or 46% of the total, compared to 24% for both South Korea and Taiwan, according to IHS. With five 10.5G fabs expected to be in full production by 2023, China will control FPD production, with 62% of worldwide capacity, almost four times as much as any other region.
Korean and Taiwanese panel makers are facing challenges trying to compete with the overwhelming capacity advantage that China now possesses and are rearranging their businesses to concentrate on unique and higher-end applications, IHS said.
"Despite still playing catch up in some advanced FPD technologies, China's and BOE's dominant position in the FPD industry is already solidified," said Charles Annis, senior director at IHS Markit. "At this point, not even politics and severe trade friction between the US and China are likely to alter this fact."