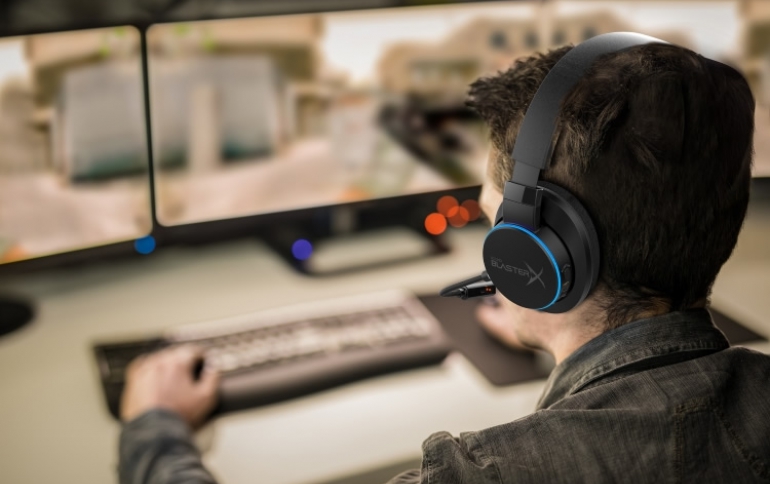 Creative Launches BlasterX H6 50mm USB Gaming Headset for PC, PS4 and Nintendo Switch
Creative Technology is releasing the Sound BlasterX H6 gaming headset, featuring a new design, pro-tuned 50mm Neodymium drivers, breathable memory foam fabric mesh pads, detachable noise-reducing ClearComms microphone technology and RGB lighting.
The Sound BlasterX H6 offers hardware EQ profiles for games, movies and music. With the Sound Blaster Connect software on PC, users can further enhance and customize the audio on the Sound BlasterX H6 to suit their needs. The importance of in-game communication is also highlighted with the introduction of the newly designed ClearComms microphone providing clear voice transmission with noise cancellation. These features work with the Sound BlasterX H6's pro-tuned 50mm Neodymium drivers across multiple platforms via analog or USB audio ranging from PC to PS4, Nintendo Switch and Xbox One.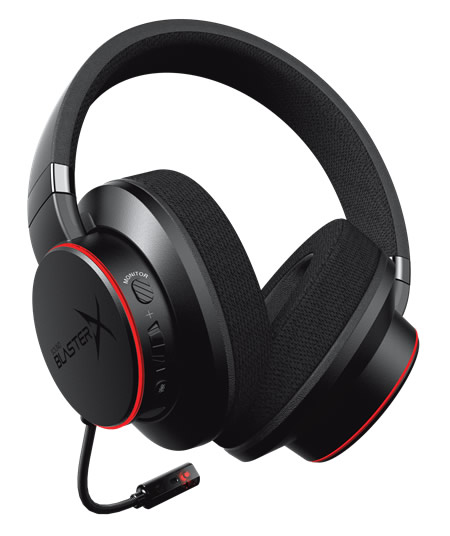 The Sound BlasterX H6 has an optimal clamping force of less than 600grams, offering a balance between comfort and good seal for accurate bass. Likewise, the headset is fitted with breathable and replaceable high-density memory foam mesh pads to ensure comfort.
Bundled with a 2-meter USB audio cable for longer mobility range, the Sound BlasterX H6 also comes with customizable RGB lighting system. Through the Sound Blaster Connect Software, users can program up to 16 million colors with varying motions on each ear cup. With Ambient Monitoring, one is also able to toggle between focusing on the game and checking in on the environment - simply with the tap of a button.
Features
50mm Neodymium Drivers
Sound Blaster Audio Processing Enhancements
Built-in Ambient Monitoring Feature
Breathable and Replaceable High-Density Memory Foam Fabric Mesh Earpads
Detachable Noise-Reducing ClearComms Microphone
On-ear Volume, Microphone and Multifunction Controls
Customizable 16 Million Color RGB Lighting
Compatible with PC, PS4 and Nintendo Switch (USB audio)
Analog input for Xbox One and other devices with 3.5mm line-out

The Sound BlasterX H6 is priced at USD79.99 and are available at Creative.com.