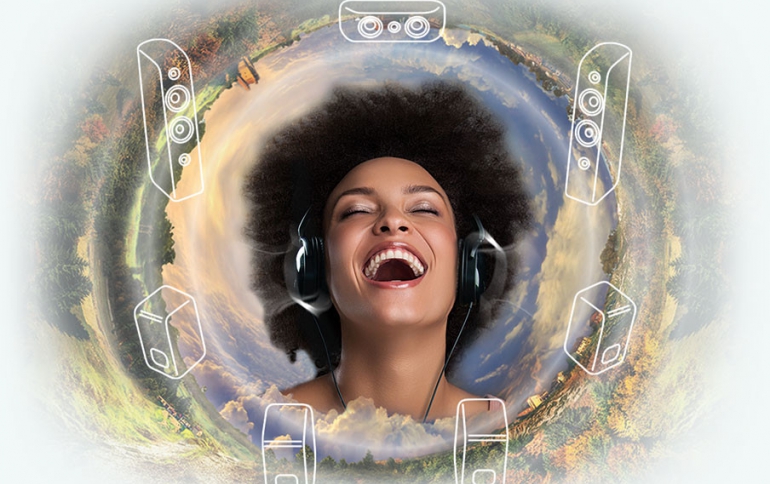 Creative Super X-Fi Gen2 to Debut at CES
Creative Technology will be unveiling the new Super X-Fi Gen2 audio profile at CES 2020.
Super X-Fi recreates the soundstage of a high-end surround speaker system in headphones, and personalizes it with Artificial Intelligence (AI) for a natural listening experience.
"At the beginning, our user profile base was in the range of tens of thousands. Over the past year, riding on the successful launch of Super X-Fi, we have accumulated hundreds of thousands of user profiles. This significant jump in real-world data has provided us with the capacity for more research, and importantly, it has enabled us to train the Super X-Fi AI engine to be even more accurate in personalizing the audio experience for our users. This was key in our development of the Super X-Fi Gen2 profile," said Lee Teck Chee, Vice-President of Technology at Creative and inventor of Super X-Fi.
Super X-Fi Gen2 incorporates other important enhancements as well, including the preservation of more details in the surround sound configuration, along with higher positioning accuracy. Audio fidelity is improved. For movies, dialogue becomes clearer, and audio cue positioning is more precise, with an enhanced bass performance. This is also better across various genres of music, as the improved restoration of details moves users closer to a studio environment.
For gaming, the Super X-Fi experience is improved across a broad range of game types, with better perception of distance and position. Furthermore, Creative will be showcasing at CES 2020 a special gaming sound profile designed for first-person-shooter games in a preview of the SXFI GAMER headset. SXFI GAMER is tentatively scheduled for launch in Q2 2020, and Creative said that the device will be attractively priced to target the mass market.
With its new approach in design methodology, power consumption becomes more efficient. For instance, the SXFI AIR headphone will gain more than 10% of battery life.
The Super X-Fi Gen2 profile will be implemented on all existing user profiles worldwide during CES 2020, and users just need to perform simple firmware updates on their products, and download their new profiles through the SXFI APP to experience the all-new holographic audio.
The Creative SXFI CARRIER, the world's first soundbar with Super X-Fi Headphone Holography, features a custom Dolby design, making it the first-of-its-kind Dolby Atmos Speaker System (DASS) soundbar.
Also to be showcased at CES are the upcoming triple-driver headphones to be added to the Super X-Fi line-up. SXFI TRIO is a triple-driver in-ear headphones that comes with an attached in-line SXFI WIRE, which is an even smaller and lighter version of the finger-sized SXFI AMP. Aurvana Trio Wireless is a neckband headphone solution with Software Super X-Fi, which allows users to access the software processing power of Super X-Fi through local content played via the SXFI mobile app.
Also, following up on Creative's announcement earlier in 2019 on its partnership with OEM laptop manufacturer CLEVO to produce laptops with built-in Super X-Fi, a prototype model will also be featured.
Creative will also be showcasing its other latest and upcoming audio solutions at CES, such as:
SXFI TV, the HDMI TV companion box which connects SXFI THEATER headphones to TVs
The first Sound Blaster with Super X-Fi, Sound Blaster X3
Previews of the successors to the Outlier Air and Outlier Gold true wireless earbuds