Crucial M550 512GB SSD Review
9. PCMark 7, PCMark 8
Below you see the results of Futuremark's PCMark 7 Professional edition. The software includes 7 PC tests for Windows 7, combining more than 25 individual workloads.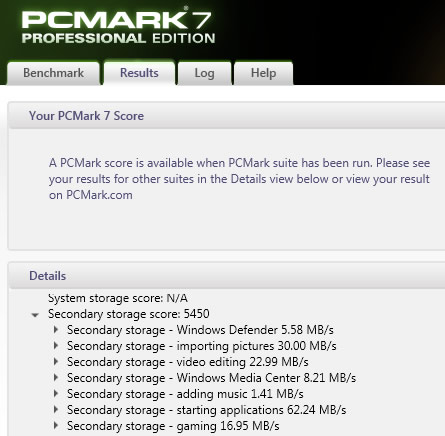 Below you can see the breakdown of individual benchmarks with the testing methodology. The Crucial M550 512GB drive scored 5450 points at the storage benchmark, while it also maintained high performances in the corresponding sub-tests: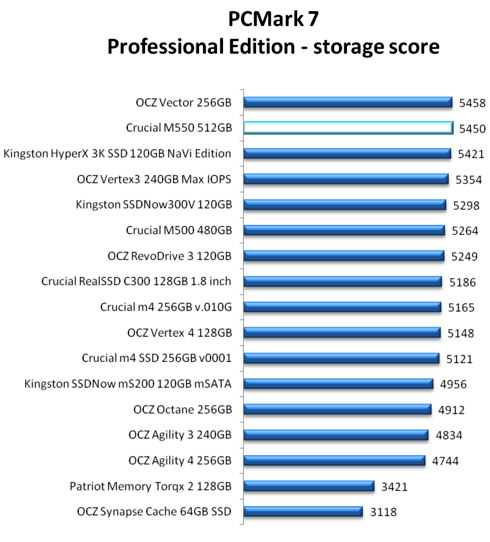 We continue with the PCMark 8 Storage benchmark, which uses traces recorded from Adobe Creative Suite, Microsoft Office and a selection of popular games. Unlike synthetic storage tests, the PCMark 8 Storage benchmark highlights real-world performance differences between storage devices.
The Crucial M550 512GB SSD scored 4965 points, but since it is a relatively new benchmark we do not have any data available from other SSDs: