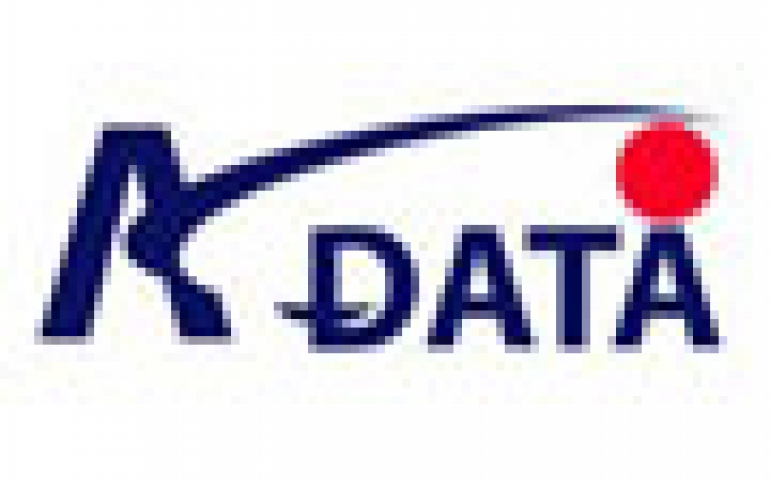 A-DATA Introduced Turbo Series 120x CompactFlash Card
The Turbo Series 120x CompactFlash card comes in 512MB, 1GB, 2GB, 4GB and 8GB sizes to provide plenty of memory space to store big files and images. Beside great speed, Turbo Series 120x CompactFlash card offers outstanding Windows Vista ReadyBoost support. This product launch demonstrates how this card's superior performance is opening new types of application support.
CompactFlash cards have long been a mainstay in the flash card market and are well known for dependability and large storage capacities. Although there are many new types of flash cards with smaller sizes, CompactFlash cards hold a strong position for high capacity and superior performance flash storage. CompactFlash cards are used in numerous types of Digital Single Lens Reflex (DSLR) cameras as well as industrial PC applications.
This card passes the same rigorous quality and testing, and features a high-speed design that has been engineered to give users another perfect solution to speed up computer performance by utilizing the Windows Vista ReadyBoost function. When combined with A-DATA's 52-in-1 card reader, the Turbo Series 120x CompactFlash card becomes the best and easiest way to use the ReadyBoost function to speed up Desktop and Notebook performance, extend HDD life, and even extend a notebook computer's battery life.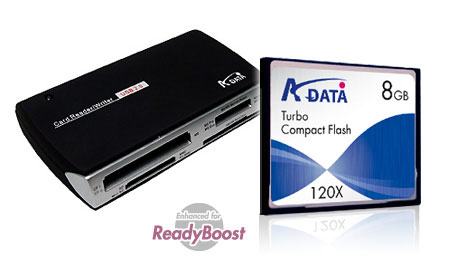 For professional photographers using DSLR cameras, the A-DATA Turbo Series 120x CompactFlash card offers fast read/write speeds and large capacities that support the fast, continuous high-speed shooting they need to capture that perfect shot. Not only does the A-DATA Turbo Series 120x CompactFlash card meet the needs of professionals, it also satisfies Vista PC users as well. One card with two uses doubles the fun.