5. Conclusion
DeepCool has a long experience in introducing great coolers and the new LT720WH is not an exception. This product packs a 360mm radiator with three 120mm fans and a newly re-designed pump that is supposed to give users great performance and overclocking abilities.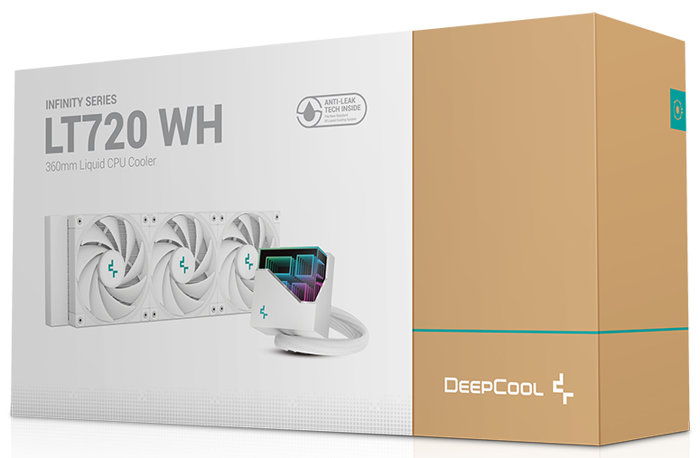 The retail package is complete, everything is inside to get started. What really surprised us is the fact that this product supports many Intel and AMD sockets, making it a universal solution for all users. The build quality is top-notch, and the white color adds to the aesthetics especially if you have a white build. Of course, there is also a black version as well.
The overall design of the pump is really good and we liked the "multidimensional infinity mirror" that includes ARGB color and adds to the overall appearance of the product. Perhaps, DeepCool should have included ARGB fans as well, to complete the package, maybe another version will eventually come to the market (?). The installation process is rather simple, especially if you have already in the past assembled an AIO cooler, in case you haven't the printed manual will give you valuable hints and instructions.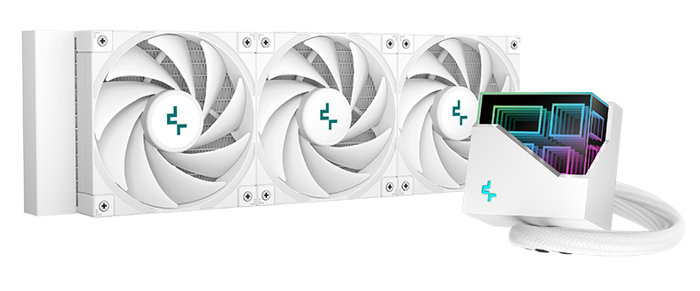 The elephant in the room is performance. How this 360 AIO cooler performs? We can say very good. For comparison reasons, we left the default fan curve as was selected from the Asus Q-Fan function, which does introduce some delay that introduces high max temperatures at the start. Users can of course tweak the fan curve and further increase performance. The noise levels at either Idle or under load (including case fans noise) were kept at low levels in addition, you can use the included low noise adapters for the fans that reduce rotating speed up to 1600rpm (vs. default 2500rpm), and we saw there was minimal performance penalty so...we highly suggest them install in the first place.
The product comes with 5 year of warranty which is great and Deepcool really stands behind their product. Overall we really liked the DeepCool LT720 WH 360mm AIO cooler and it's a high suggested product for all users at the retail price of 140~150 Euro.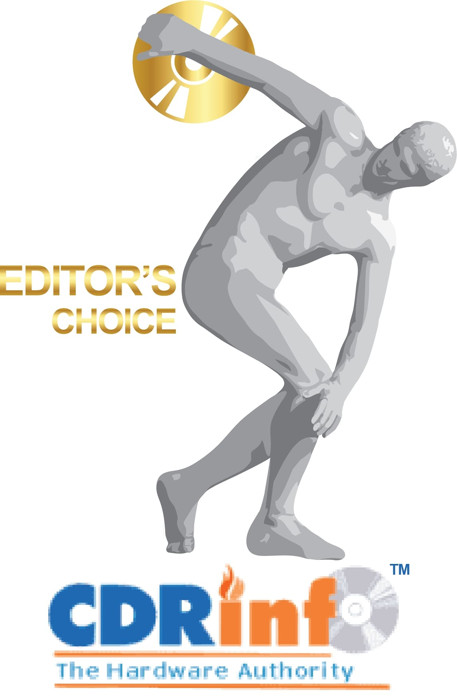 The Good:
+ Complete retail package
+ Supports all Intel / AMD sockets
+ Pre-applied thermal paste
+ Includes three 120mm fans with 4-pin PWM headers and low-noise adapters
+ Very good cooling performance, reaches high-end air coolers
+ Very low noise levels
+ Great pump ARGB design and effect
+ Price is on par with other 360mm AIO coolers
+ Comes in either white or black color
+ 5 years of warranty
Neutral:
- No ARGB on the included fans
The bad