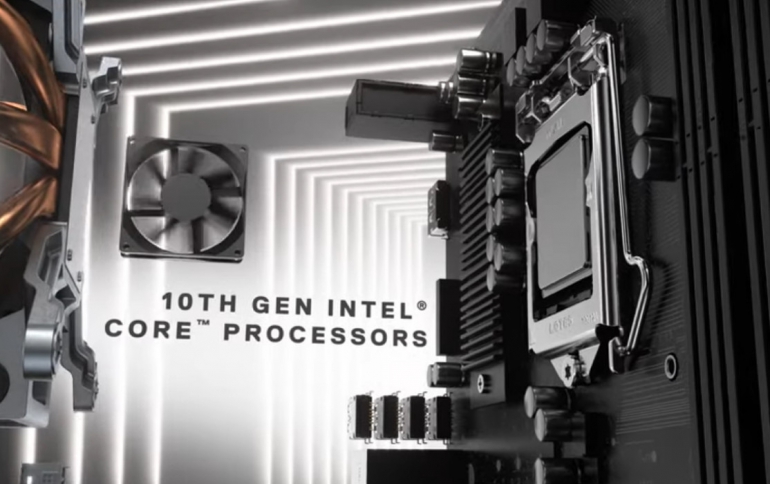 Dell Advertises New XPS Tower desktop Powered by Intel's 10th-generation Comet Lake CPUs
Dell's latest XPS Tower desktop computers will be equipped with 10th-generation Intel Core processors.
The company has posted an ad on Youtube showing the new desktop, which could be among the first to be powered by the still unannounced Intel's 10th-generation "Comet Lake" CPUs.
So far, we've only seen 10th-gen Intel consumer chips in mobile form on laptops, not desktops.
Intel has already released 9th generation X-series chips including the flagship i9-10980XE with 18 cores. Intel's 10th-gen desktop lineup is expected to replace the current i9-9900k (and below) performance chips.
Intel's 10th-generation "Comet Lake" CPUs are expected to compete with AMD's third-gen Ryzen 9 family, including the $499 flagship 12-core/24-thread Ryzen 9 3900X. Unfortunately, the Comet Lake family will still be using Intel's 14-nanometer process, while AMD is all the way down to 7-nanometers with its latest models.
We expect to see a full lineup of chips from the 10-core i9-10900K (replacing the i9-9900k) to the 8-core i7-10700K, all the way down to Core i5 and i3 chips with six and four cores, respectively.
These CPUs should be competitive with Ryzen 9 chips both in terms of performance and price. However, they will likely consume more power.
Meanwhile, AMD will start releasing its fourth-generation Ryzen chips as early as Q3 2020.