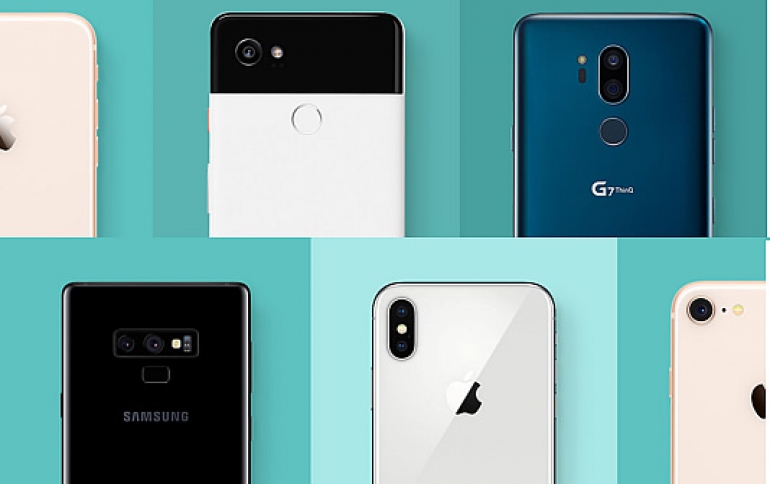 eBay's New Smartphone Trade-in Service Offers Instant and Interesting Payouts
eBay's new Instant Selling program for smartphones allow users to list their old phone on the platform and immediately receive an eBay voucher in return and offers higher return rates than Gazelle, EcoATM, AT&T Trade-in, Apple Give Back, and Verizon Trade-in.
The new program allows consumers to sell their devices and get paid instantly with an eBay voucher, without having to manage the selling process. The entire process takes only a matter of minutes, from start to payment.
"With Instant Selling, people can find out exactly how much their phone is worth, and sell their phone within a matter of minutes to immediately help fund the holidays, or maybe something off their personal wish list," said Alyssa Steele, Vice President of Hard Goods, eBay.
In order to put your phone's current value toward your new smartphone
visit eBay.com/s/phone.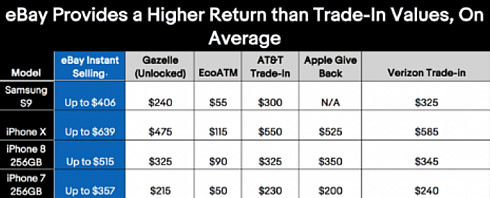 The deals are interesting. For a 64GB unscratched, unlocked iPhone X, for example, you can get up to $490 on Gazelle, $260 on EcoATM, $450 through AT&T Trade-in, $525 through Apple Give Back, and $500 through Verizon Trade In; eBay values the iPhone X at $679.
For a 64GB unscratched Samsung Galaxy S8, you can get $185 through Gazelle, $85 through EcoATM, $180 through AT&T Trade-in, and $185 through Verizon. eBay offers $271.
Eligible phones right now include:
Unlocked, Verizon, and AT&T Samsung Galaxy S7 to S9 Plus
Apple iPhone 6S 16GB to iPhone X 256GB