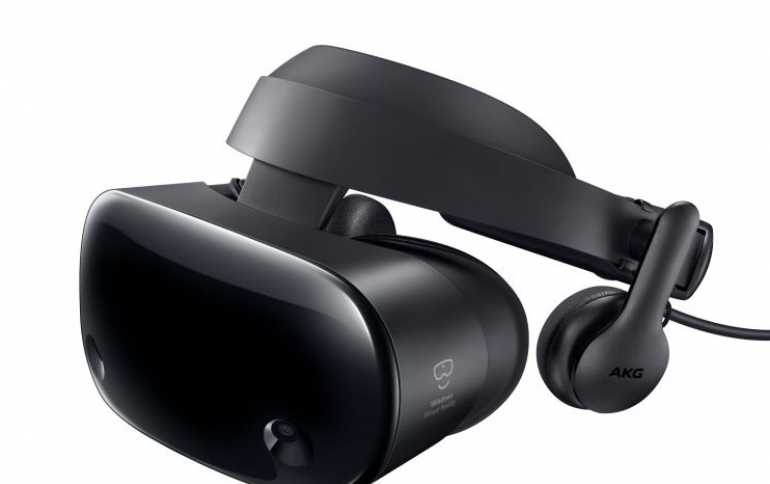 Samsung HMD Odyssey+ Mixed Reality Headset Comes WithTwo 3.5-inch AMOLED Displays
Samsung has announced a new display technology for the HMD Odyssey+, bringing true-to-life visuals to its entry in the Windows Mixed Reality space.
The headset has dual 3.5-inch AMOLED displays and a combined resolution of 2,880 x 1,600. And on the audio end, it integrates AKG's premium audio technology bringing 360-degree Spatial Sound. There are also built-in volume controls.
The headset features Samsung's Anti-SDE AMOLED Display technology, which is said to solve SDE by applying a grid that diffuses light coming from each pixel and replicating the picture to areas around each pixel. This makes the spaces between pixels near impossible to see. In result, your eyes perceive the diffused light as part of the visual content, with a perceived PPI of 1,233PPI, double that of the already high 616PPI of the previous generation Samsung HMD Odyssey+.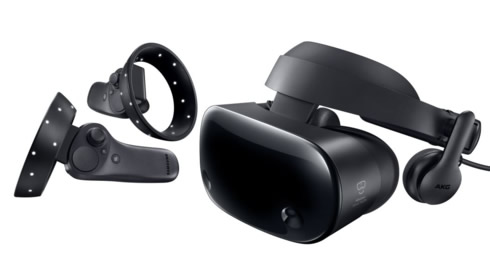 And for those moments when you need to get back to reality, its controller can act as a flashlight so you can see the world around you.
In terms of design, the headset weighs only 1.3 pounds and has a wider eye box to help match your facial features. And anyone can find that perfect fit because everything from the headband to the display position, to the Inter-Pupillary Distance (IPD) wheel, is easily adjustable. The breathable anti-fog material of the face padding ensures the inside of the eye box doesn't mist up, while the detachable design makes the headset easy to clean.
When you're gaming with the headset, you'll find built-in Bluetooth and Inside-Out Position tracking features, along with a plug-in setup with a compatible PC. It also comes with pre-paired controllers.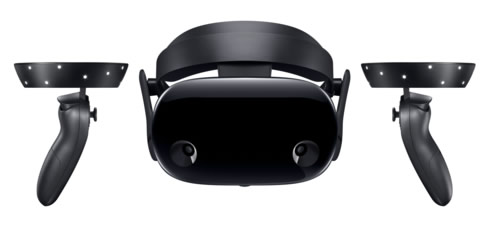 With precision 6 Degrees Of Freedom (6DOF) tracking, you can indulge in richer mixed reality experiences. The 6DOF controller can detect your every move and distance traveled inside your MR world, responding quickly to the slightest motion.
The Samsung HMD Odyssey+ will be available in the U.S. starting Oct. 22 and will be soon available in other regions including Korea, China, Hong Kong and Brazil.
Samsung HMD Odyssey+ Specifications
Platform
Windows MR, Steam VR Support
Display
Dual 3.5in AMOLED, Anti-SDE
Resolution
2880 X 1,600 (1,440 X 1,600 per eye)
Frequency
60Hz, 90Hz
Field of View
110o
Sensors
2 Windows MR Cameras, IPD Sensor, G-Sensor, Gyroscope, Proximity
Tracking
Convenience
6DOF, Inside-out
Area
170o
Connectivity
HDMI 2.0, USB 3.0
Audio
AKG Premium Audio
Microphone
Dual Array Mic
IPD Adjustment
Yes
Convenience
Adjustable Headband
Weight
1.3 lbs