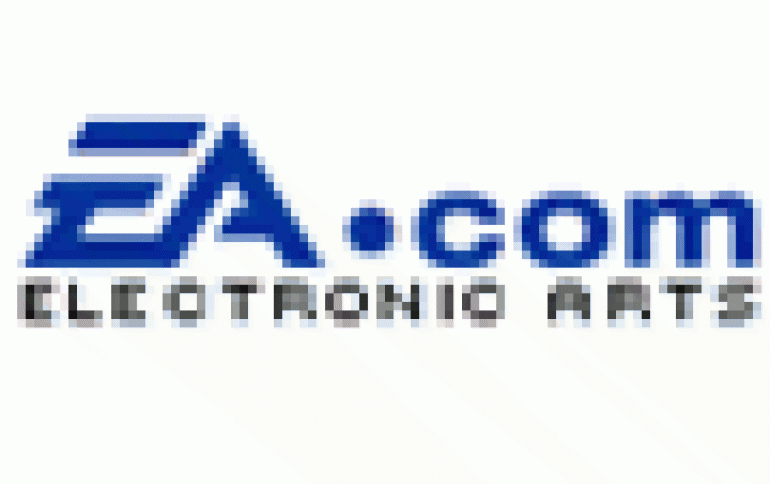 Electronic Arts outlines next-generation software plans
Xbox 2 titles start rolling off the production line at EA later this year - but no exclusives
Leading publisher Electronic Arts has revealed details of its early line-up for next generation consoles, with thirteen titles currently scheduled to launch on Xbox 2 in late 2005 and early 2006.
The line-up, reported by Xboxworld.nl from a press event in Zoetermeer in the Netherlands, has revealed that Xbox 2 versions of most of the company's late 2005 line-up are in the works, with the firm apparently committed to supporting the new platform alongside the existing consoles.
As previously reported, Criterion properties Burnout 4 and Black are both Xbox 2 bound, as is Digital Illusions' first console outing for the Battlefield franchise, Battlefield: Modern Combat - which will also be the first game in the series to feature a single-player component.
Sports titles FIFA 2006, FIFA Street 2, Tiger Woods PGA Tour 2006 and SSX 4 will also be released on the platform, as will the next Harry Potter game (which ties in with the Goblet of Fire movie due next Christmas) and the next James Bond game, the previously unannounced From Russia With Love.
Two other licensed titles also appear in the list, namely The Godfather and a secret project with Marvel, which could be the "Marvel Vs. EA" beat 'em up suggested in the past, although that project disappeared off the radar after the almost universal derision with which met the idea.
Finally, the list is completed by updates of EA's Need for Speed franchise (with the next title set to be called Need for Speed: Most Wanted) and the console offshoot of The Sims, The Urbz 2.
However, none of these titles are due to launch exclusively on Xbox 2, and will appear on the original Xbox console - and, it's expected, on the PlayStation 2 - along with the next-generation version, with several of the titles also widely expected to launch on the PSP.
From GamesIndustry.biz