Facebook To Offer Internet Access Through Planes and Lasers
Facebook is working on new aerospace and communication technologies to advance the Internet.org mission of improving and extending internet access. The company today announced the Connectivity Lab team at Facebook, a team that is developing ways to make affordable internet access possible in communities around the world. The team has been working on developing new platforms for internet connectivity and is exploring a variety of technologies, including high-altitude long-endurance planes, satellites and lasers.
The Lab includes some of the world's top experts from Ascenta, NASA?s Jet Propulsion Laboratory, NASA's Ames Research Center, and the National Optical Astronomy Observatory.
Last year Facebook and other tech companies launched Internet.org, a global partnership to make the internet available to the two thirds of the world's population that doesn't have it.
For suburban areas in limited geographical regions, Facebook's team has been working on solar-powered high altitude, long endurance aircraft that can stay aloft for months, be quickly deployed and deliver reliable internet connections.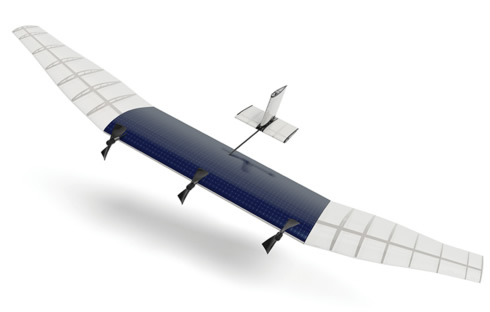 For lower density areas, Facebook says that low-Earth orbit and geosynchronous satellites can beam internet access to the ground.
For all of these systems, the team is looking at Free-space optical communication, or FSO, is a way of using light to transmit data through space using invisible, infrared laser beams. FSO is a promising technology that potentially allows Facebook's team to boost the speed of internet connections provided by satellites and drones.
Facebook did not specify a time frame for the project.
Google is also driving an effort along the same lines. It announced plans last year to use solar-powered balloons to deliver Internet access to remote regions of the world.