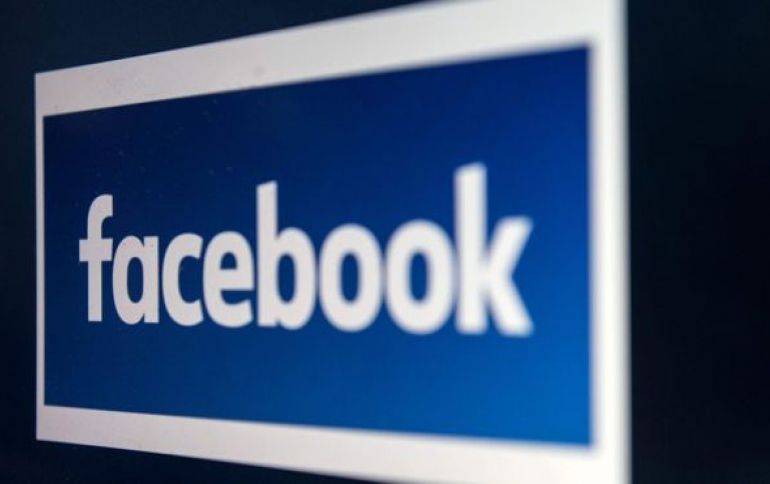 Facebook Reports High Profit On Strong Mobile Ad Business
Facebook reported surging quarterly profit and revenue on Wednesday, helped by its mobile ad business, but concerns remain about the company's future earnings.
The world's biggest online social network is searching for new types of advertising features to supplement its main revenue streams that it expects to cool off this year.
Chief Financial Officer David Wehner said on a conference call after the company's earnings announcement that ad revenue growth is expected to come down significantly over the rest of 2017, repeating prior company warnings that it is hitting a limit in "ad load," or the number of ads it can squeeze onto users' pages before upsetting them.
New products, such as ads that play in the middle of videos or appear on Facebook's Messenger app, could fuel growth, but Wehner and Chief Executive Mark Zuckerberg said on Wednesday those plans were still in early stages.
At the same time, the company said expenses would continue at a high level, growing 40 percent to 50 percent this year over 2016 levels and putting a squeeze on future profits.
Facebook said quarterly profit in the first three months of 2017 rose 76.6 percent year-over year to $3.06 billion and total revenue went up 49 percent to $8.03 billion.
Research firm eMarketer estimates that Facebook will soon get a 22.6 percent share of the worldwide mobile ad market, with archrival Google projected to be the leader with a 35.1 percent share.
Facebook continued its march toward the 2 billion user threshold, saying it had some 1.94 billion people using its service monthly as of March 31. That was up 17 percent from a year earlier.
Mobile ad revenue accounted for about 85 percent of the company's total advertising revenue of $7.86 billion in the first quarter ended March 31, compared with about 82 percent a year earlier.
"We had a good start to 2017," said Mark Zuckerberg, Facebook founder and CEO. "We're continuing to build tools to support a strong global community."