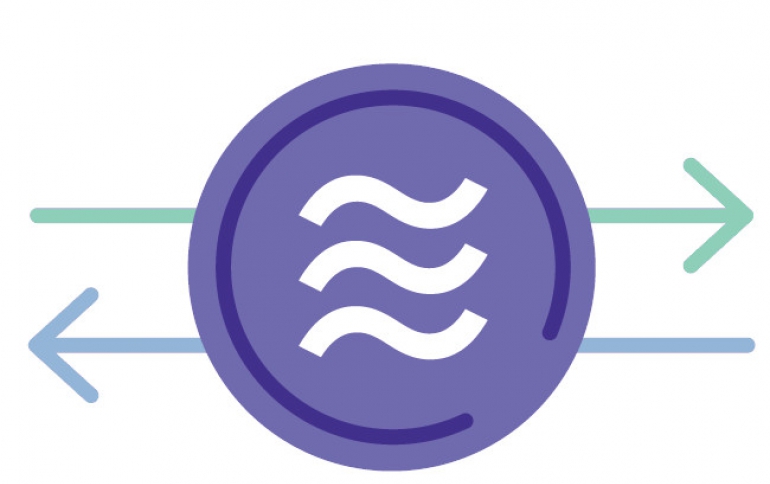 Facebook Reveals the Libra Cryptocurrency
Facebook Inc revealed plans on Tuesday to launch a cryptocurrency called Libra, the latest development in its effort to expand beyond social networking and move into e-commerce and global payments.
The world's largest social netowrk has linked with 28 partners in a Geneva-based entity called the Libra Association, which will govern its new digital coin set to launch in the first half of 2020.
The company also formed a subsidiary named Calibra, whose goal is to provide financial services that will let people access and participate in the Libra network. The first product Calibra will introduce is a digital wallet for Libra, a new global currency powered by blockchain technology. The wallet will be available in Messenger, WhatsApp and as a standalone app in 2020.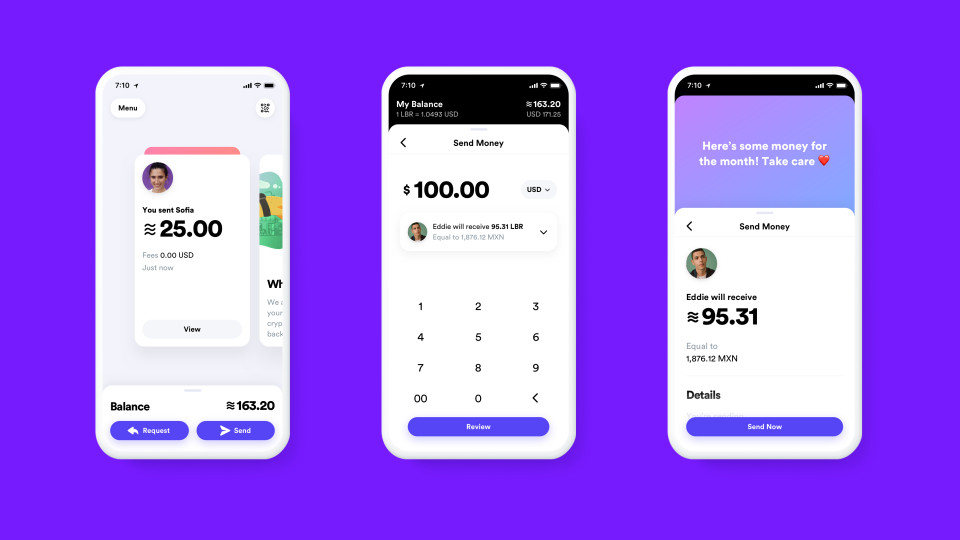 With the Calibra digital wallet users will be able to save, send and spend Libra.
From the beginning, Calibra will let you send Libra to almost anyone with a smartphone, as instantly as you might send a text message and at low to no cost. And, in time, Facebook hopes to offer additional services for people and businesses, like paying bills with the push of a button, buying a cup of coffee with the scan of a code or riding your local public transit without needing to carry cash or a metro pass.
Facebook says that Calibra will have strong protections in place to keep your money and your information safe. The company will be using all the same verification and anti-fraud processes that banks and credit cards use, and will have automated systems that will proactively monitor activity to detect and prevent fraudulent behavior. Facebook will also offer dedicated live support to help if you lose your phone or your password — and if someone fraudulently gains access to your account and you lose some Libra as a result, Facebook will offer you a refund.
Every person who uses Calibra will have to go through a "know your customer" process, which verifies user identities to prevent financial crimes. That means anyone who signs up must share a government ID and other personal information.
Aside from limited cases, Facebook says that Calibra will not share account information or financial data with Facebook or any third party without customer consent. This means Calibra customers' account information and financial data will not be used to improve ad targeting on the Facebook family of products. However, Facebook talked about "limited cases" where this data may be shared reflect the company's "need to keep people safe, comply with the law and provide basic functionality to the people who use Calibra." Calibra will use Facebook data to comply with the law, secure customers' accounts, mitigate risk and prevent criminal activity.
Libra is backed by a reserve of assets designed to give it intrinsic value, and it is governed by the independent Libra Association tasked with evolving the ecosystem. Each Libra Association member is putting a minimum of $10 million into the reserve. The structure is intended to foster trust and stabilize the price.
The total number of Libra can change, and new digital coins can be issued whenever someone wants to exchange their Libra for an existing fiat currency, so the price shouldn't fluctuate any more than other stable currencies, according to Facebook.
The Libra currency is built on the "Libra Blockchain." Because it is intended to address a global audience, the software that implements the Libra Blockchain is open source — designed so that anyone can build on it, and billions of people can depend on it for their financial needs. The Libra blockchain will be permissioned, meaning that only entities authorized by the governing association will be able to run the computers. Its governance differs from bitcoin, which does not have an entity in charge.
A basket of bank deposits and short-term government securities will be held in the Libra Reserve for every Libra that is created, building trust in its intrinsic value. The Libra Reserve will be administered with the objective of preserving the value of Libra over time.
"Founding Members" of the Libra Association are the following:
Payments: Mastercard, PayPal, PayU (Naspers' fintech arm), Stripe, Visa
Technology and marketplaces: Booking Holdings, eBay, Facebook/Calibra, Farfetch, Lyft, MercadoPago, Spotify AB, Uber Technologies, Inc.
Telecommunications: Iliad, Vodafone Group
Blockchain: Anchorage, Bison Trails, Coinbase, Inc., Xapo Holdings Limited
Venture Capital: Andreessen Horowitz, Breakthrough Initiatives, Ribbit Capital, Thrive Capital, Union Square Ventures
Nonprofit and multilateral organizations, and academic institutions: Creative Destruction Lab, Kiva, Mercy Corps, Women's World Banking
Libra will trade on a network of exchanges, which Facebook did not identify.
Transactions will cost individuals less than merchants, Facebook said, though executives declined to provide specifics.
The Libra Association plans to raise money through a private placement in the coming months, according to a statement from the association. Executives envision users purchasing Libra through the app either by linking a bank account or, for people without banks, at physical locations like cash transfer businesses and convenience stores.
Facebook says it is still early in the process of developing Calibra.
The company hopes it can squeeze revenue out of its messaging services through transactions and payments, something that is already happening on Chinese social apps like WeChat.>Obviously, Facebook will have a huge trove of precious data by combining transaction data from the Calibra app with the social data that already has in hand by the Facebook, WhatsApp and Instagram apps.
Cryptocurrencies are largely unregulated and investors have lost hundreds of millions through hacks, while the market faces money-laundering and terrorist financing allegations.
It is not clear how lawmakers or regulators will react to Facebook making a push into financial services through the largely unregulated world of cryptocurrency.
Facebook hopes it can bring global regulators to the table by publicizing Libra.