Fitbit Alta HR Fitness Wristband Continuously Tracks Your Heart Rate
Fitbit today introduced Fitbit Alta HR and new advances in sleep tracking, giving you insights and guidance in the Fitbit app to make more informed decisions about your health and stay motivated.
Fitbit Alta HR, which is 25% slimmer than Fitbit Charge 2, measures the calories you burn all day, including during non-step based exercise like yoga and spinning. It offers real-time heart zones on your wrist while the Fitbit app provides exercise summaries to help you work out at the right intensity for your health and fitness goals. The app also displays you resting heart rate and trends which can help you compare it to your activity and see how consistent exercise can improve your heart health over time. A decrease in resting heart rate is a key indicator of cardiovascular health; changes up or down may indicate illness or other issues.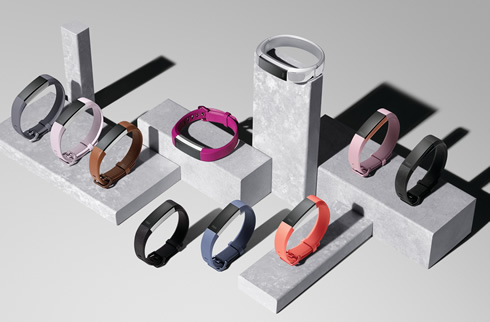 Fitbit's new dynamic sleep tools - Sleep Stages and Sleep Insights - provide deeper insight into your sleep quality and guidance on how to improve. Along with diet and exercise, sleep is a key factor in overall health, but most people have very little insight into it. Good sleep plays a critical role in your health and overall wellbeing, from protecting against cardiovascular disease, diabetes and obesity, to boosting neurocognitive functions, mental health and longevity.
Sleep Stages uses accelerometer data and heart rate variability (the changes in time between beats), plus Fitbit's algorithms to more accurately estimate how long you spend in light, deep and REM sleep stages, as well as time awake, each night:
Light Sleep (including sleep stages N1 and N2) occurs throughout the night and is important for memory, learning and letting your body recover from the day; for most people that's 50-60% of your night.
Deep Sleep (sleep stage N3) promotes a healthy immune system and muscle growth and repair; for most people that's 10-25% of your night (depending on your age).
REM Sleep is when most dreaming occurs and is important for mental recovery and memory formation; for most people that's 20-25% of your night. Most REM sleep comes at the end of the night, and is often the stage to be cut short when your sleep duration decreases.
Awake periods (between 10-30 times) are a normal part of your sleep cycle each night.
Alta HR is available for presale today on Fitbit.com for $149.95. In early April 2017, Alta HR will be available online and in stores worldwide, including major North American retailers such as Amazon.com, Best Buy, Dick's Sporting Goods, Kohl's, Macy's, Nordstrom, Target, REI and Verizon.
Special Edition Alta HR, $179.95.
Classic fitness bands, $29.95; Luxe Leather bands, $59.95; and Luxe Metal Bracelet, $99.95.xvii
Sleep Stages and Sleep Insights will be available globally in Spring 2017:
Sleep Stages will work with Alta HR, Blaze and Charge 2 devices via the Fitbit app on Android, iOS and Windows, and on Fitbit.com in the online dashboard.
Sleep Insights will be available with all Fitbit devices that track sleep via the Fitbit app.