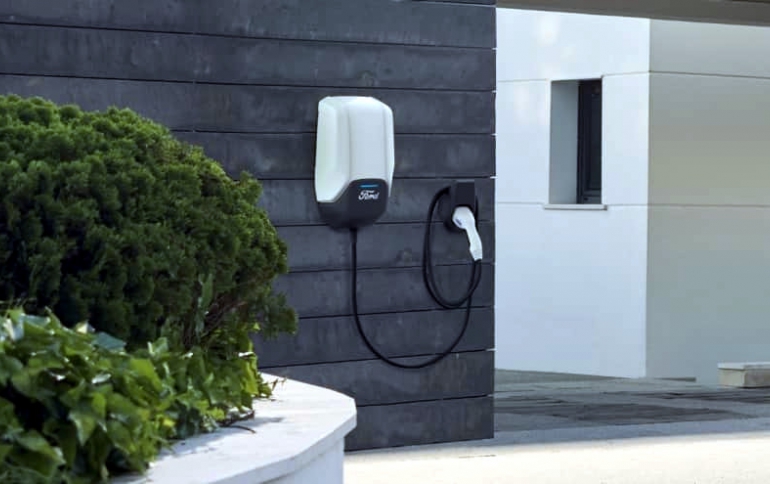 Ford Outlines Industry-Leading Electric Vehicle Charging Access For EVs
Ford is trying to offer owners of electric cars the charge quick and convenient charging options with a Ford Charging Solutions ecosystem that will deliver integrated access to charging at home and across Europe.
Ford customers will be able to use the FordPass app to locate, navigate to, pay for and monitor charging at more than 125,000 FordPass Charging Network locations in 21 countries when Ford begins delivery of new all-electric vehicles starting next year.
In addition, Ford's Connected Wallbox will enable faster and more affordable charging of Ford electrified vehicles at home. Each Ford plug-in electric vehicle will come standard with a Ford Home Charge Cable, capable of charging regardless of power available at the home socket.
Ford all-electric vehicles can charge through a domestic power socket or through an optional wall-mounted Ford Connected Wallbox, delivering up to five times the charging power of a typical domestic socket – ensuring that a Ford electric vehicle will fully recharge overnight.
In partnership with NewMotion and using connectivity delivered by the FordPass Connect on-board modem, the FordPass app will give Ford's customers access to a network of public charging stations in Europe. Ford's customers will be able to utilise charging points across many markets, initiating and paying for charging services from a single account.
Ford also is a founder member and shareholder in the IONITY consortium that aims to build 400 high-power-charging stations in key European locations by end of 2020.
Ford's new Mustang-inspired all-electric performance SUV will arrive in 2020, with a targeted pure-electric driving range of up to 600 km (more than 370 miles) according to the World Harmonised Light Vehicle Test Procedure (WLTP).
Charging with up to 150 kW at an IONITY charging station, the new performance SUV will reach a driving range of up to 93 km (57 miles) within 10 minutes of charge time.
The FordPass mobile app enables drivers to remotely monitor their vehicle's charge status. A further key feature within FordPass will allow Ford's customers to take advantage of FordPass Power My Trip, a trip planner that considers a vehicle's current state of charge and identifies the right charging points along a route to make the trip as efficient as possible. FordPass will also identify points of interest – such as restaurants or shopping centres – to make the most of a customer's time while their vehicle is powering up.
In addition, connected navigation functionality delivered by FordPass Connect will enable Ford customers in Europe to push pre-planned routes from their mobile phones or tablets directly to their electric vehicles over-the-air.